Press Statement
Second blogger brutally killed in Bangladesh
31 Mar, 2015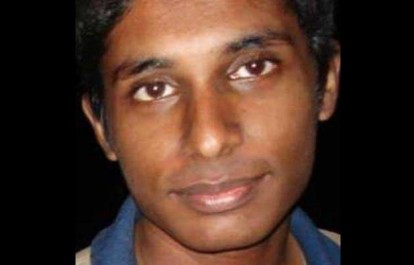 The International Federation of Journalists (IFJ) and the Bangladesh Manobadhikar Sangbadik Forum (BMSF) strongly condemn the murder of blogger Md Oyasiqur Rahman Babu on Monday, March 30 in Dhaka.
Three assailants attacked Oyasiqur, 27, on his way to work at a local travel agent in Bengunbari, in central Dhaka. Locals took Oyasiqur to Dhaka Medical College Hospital following the attack, where he was declared dead on arrival. Oyasiqur was a well-known blogger who used different pseudonyms to write on popular blogs. He was also know for writing several notes opposing irrational religious beliefs, superstitions and radical Islamists on his Facebook profile.
Two of the attackers – Zikrullah and Ariful – were caught by locals and handed over to the police. The Police later briefed media noting that during the preliminary interrogation, the attackers said they had killed Oyasiqur for writing on religious issues.
The incident took place only a month after secular blogger Avijit Roy was hacked to death by extremists in Dhaka. Roy and his wife were attacked on February 26, after he received threats prior to his arrival in the country. Police are yet to solve the murder of Roy, a Bangladeshi-American. Oyasiqur was admirer of Roy and changed his Facebook profile picture to #iamavijit and cover photo to #WordsCannotBeKilled.
Bloggers and writers continue to be the target of radical Islamists in Bangladesh. On February 15, 2013, blogger-architect Ahmed Rajeeb Haider was hacked to death by radical Islamists near his Mirpur house. Prior to his death, Haider had also written a number of blog posts about radical Islam and been the recipient of threats because of his 'online activities'.
The IFJ and the BMSF strongly condemn the brutal murder and demand a swift investigation to locate the third killer and bring them to justice. The IFJ also expresses condolences to Oyasiqur's family and friends.
Jane Worthington, the IFJ Asia Pacific acting director, said: "The brutal murder of second blogger in a month shows that extremism is threatening freedom of expression and democracy in Bangladesh. This is a heinous attack on freedom of expression. The IFJ strongly urges the government of Bangladesh to put all powers into investigating those behind this attack."
The IFJ added: "Press freedom attacks and a decline in safety for media workers in Bangladesh is a primary concern. The safety of bloggers across Bangladesh is declining at a concerning rate, with threats and killings without any action from the government to stop these attacks. The failure of the government to act on previous attacks against the media and bloggers has cultivated a climate of impunity that enabled Oyasiqur's murderers. The government must act immediately to ensure action is taken end these heinous attacks."
Photo: The Daily Star
Written By

IFJ Asia-Pacific
The IFJ represents more than 600,000 journalists in 140 countries.
For further information contact IFJ Asia-Pacific on +61 2 9333 0946
Find the IFJ on Twitter: @ifjasiapacific
Find the IFJ on Facebook: www.facebook.com/IFJAsiaPacific
Comments