Press Statement
Senior journalist found murdered in Punjab, India
25 Sep, 2017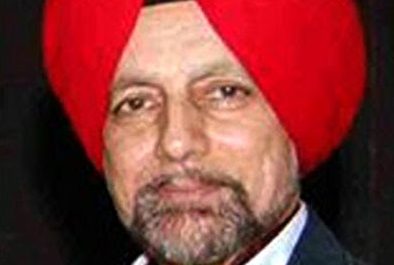 The International Federation of Journalists (IFJ) joins its affiliate the National Union of Journalists (India) in strongly condemning the killing of a senior journalist and his mother in Mohali, Punjab state in northern India on September 23. The IFJ demands urgent investigation, the arrest and prosecution of the assailants.
KJ Singh, 64, former news editor with The Indian Express, and his 92-year-old mother were found murdered at their residence in Mohali on Saturday. Singh was stabbed in the stomach and his throat was also slit while his mother appeared to have been strangled to death. There were injury marks on their necks. Singh's car and a few items from the home were found missing, though expensive recording equipment and jewelry were not taken.
The police has registered a case of murder and set up a special investigation team to probe the murder. Singh had also worked for The Tribune and The Times of India in Chandigarh.
NUJ(I) President Ras Bihari said: "The NUJI urges the police to complete the investigation as early as possible to find the truth behind the killings."
Singh had reportedly told his brother that he had seen a man near his house the day before the killing. The man was moving around suspiciously and even attempted to enter the house, in what seemed to be a recce.
Chandigarh Journalists Association and its President Avtar Singh have also condemned the killing and demanded immediate arrest of the culprits.
IFJ general secretary, Anthony Bellanger, said: "This is the third murder of a journalist in India this month and highlights the deteriorating environment India's media are working in. The IFJ urges the state government for speedy investigation into the killings and arrest of the culprits to ensure justice to the slain journalist."
If the murder of Singh is found to be work-related, he will be the third journalist to be murdered in September in India, after Gauri Lankesh's murder in Bengaluru on September 5 and Shantanu Bhowmik's killing in Tripura on September 20. According to IFJ records, Singh is the sixth journalist to be killed in India this year.
Photo credit: NDTV
Comments