Press Statement
Senior journalist gunned down in Pakistan
04 Nov, 2015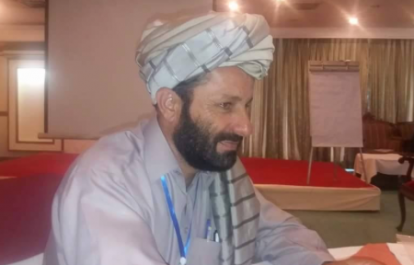 The International Federation of Journalists (IFJ) joins the Pakistan Federal Union of Journalists (PFUJ) in strongly condemning the killing of senior tribal journalist in the Tank district of Khyber Pahktunkhwa province in Pakistan on Tuesday, November 3. The IFJ and the PFUJ demand immediate response from the state to take prompt action against the murderers and prosecute them for the killing.
Yesterday, on November 3, Dr Zaman Mehsud was travelling from his home town of Gomel, and heading towards Tank City in north-western Pakistan, when he was attacked by unidentified gunmen. He was shot five times and rushed to the District Headquarters Hospital but he was died from his injuries shortly after arriving.
Mehsud was a well-respected, veteran journalist who had served as the president and secretary general of the Tribal Union of Journalists' South Waziristan chapter. He was working with Daily Umat (Karachi) and also running his own twitter news, "Gomel News". The FATA (Federally Administered Tribal Area) Journalists' Association and Khyber Pakhtunkhwa Association of Journalists condemned the killing.
According to Reuters, the Taliban claimed responsibility for the murder, stating that they targeted Mehsud for his writings against them.
The PFUJ have called for country-wide protests on Thursday if local police failed to arrest the killers. They also urged local police to expedite the proceedings to arrest the culprits so that they could be tried under the terrorist laws of the land.
PFUJ Lahore-based president Rana Azeem and general secretary Amin Yousef condemned the killing and said: "This recent incident has highlighted the need to act against impunity for crimes against journalists that persists in Pakistan. Pakistan was already the most dangerous country in the world for journalists were as many as 117 journalists have sacrificed their lives in the last decade."
"We are already running impunity campaign for the crimes against journalists and this murder has added the difficulties for the working journalists in the country," said PFUJ.
Mehsud is the sixth media worker to be killed in Pakistan this year. Earlier in September, Geo TV's satellite engineer Arshad Ali Jaffery and senior journalist Aftab Alam were gunned down in separate incidents in Karachi; media and human right activist Sabeen Mehmood and journalism lecturer Syed Wahidur Rahman were shot dead in separate incidents in April in Karachi, and Zafarullah Jatak was killed in Quetta in June.
The IFJ said: "The IFJ strongly condemns the killing of senior journalist Dr Zaman Mehsud in Khyber Pahktunkhwa province of Pakistan. The province is one of the most dangerous zones in Pakistan for journalists to exercise their duties perform duties, and we are saddened by the killing of a senior journalist and media rights activist."
The IFJ added: "The killing came a day after Pakistan and the world marked the International Day to End Impunity for Crimes against Journalists in the country where impunity is rife in cases of killings of journalists. The IFJ urge the Pakistan government to ensure that justice is delivered to Mehsud and other killed journalists."
Join the IFJ #EndImpunity campaign tagging #IFJ and demand action for Zaman Mehsud and the other slain journalists across the world. #Whatareyoudoing? #NawazSharif
IFJ campaign: http://bit.ly/IFJendimpunity
IFJ impunity resources: http://bit.ly/IFJimpunityresources
Written By

IFJ Asia-Pacific
The IFJ represents more than 600,000 journalists in 140 countries.
For further information contact IFJ Asia-Pacific on +61 2 9333 0946
Find the IFJ on Twitter: @ifjasiapacific
Find the IFJ on Facebook: www.facebook.com/IFJAsiaPacific
Comments