Press Statement
Senior journalist shot dead in Afghanistan
01 Feb, 2016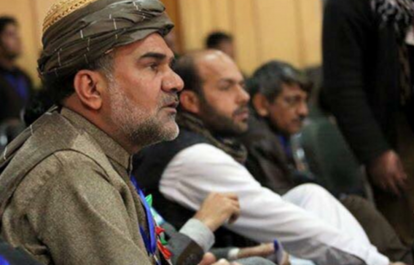 The International Federation of Journalists (IFJ) joins its affiliate the Afghanistan Independent Journalists Association (AIJA) in condemning the murder of a senior broadcast journalist in eastern Nangarhar province, Afghanistan, on January 29.
The IFJ urges the Afghanistan government to immediately investigate the killing, and take immediate steps to secure the safety of the media community in Afghanistan.
Haji Mohammad Zubair Khaksar, a correspondent for the government-run Nangarhar TV and Radio network, in Surkhrod district, was shot dead by unidentified assailants as he was returning returning home from a private gathering. According to reports, Khaksar had received threats from Daesh.
There were no immediate claims of responsibility for the attack on Khaksar, a well-known poet and also a cultural advisor to the provincial governor, Saleem Khan Kundozi. Khahsar's murder comes after Daesh had been broadcasting threatening messages for journalists in Nangarhar on, its 'Voice of the Caliphate' radio in Nangarhar.
The AIJA has strongly condemned the attack and urged Afghan officials to investigate the killing and arrest the killers as soon as possible.
The AIJA said: "The killing of Khaksar is a big loss to the journalism community in Afghanistan. The continued attacks on Afghan media in January 2016 have made the AIJA very concerned on journalists' security, as well as free and independent journalism."
Eight journalists have already been killed in Afghanistan this year, following the suicide attack on a bus carrying TOLO TV staff, which killed 7 staff members.
IFJ general secretary, Anthony Bellanger said: "We strongly condemn the killing of journalist Zubair Khaksar in Nangarhar province of Afghanistan. Mr Khaksar is now the eighth journalist killed in Afghanistan in the first month of 2016. The IFJ strong criticises the deterioration of safety conditions for journalists and media workers in Afghanistan, and demands immediate action from local and national governments. Journalists must be safe to ensure they can freely report."
Comments