Press Statement
Senior journalist shot point blank by solider in Tripura, India
21 Nov, 2017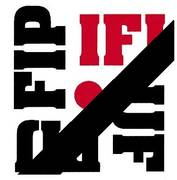 The International Federation of Journalists (IFJ) strongly condemns the shocking killing of journalist Sudip Dutta Bhaumik near Agartala, capital of Tripura state in northeast India on November 21. The IFJ demands immediate prosecution of the assailant to ensure justice to the slain journalist.
Bhaumik, a senior journalist with Syandan Patrika, a prominent Bengali language newspaper of Tripura had gone to meet the Commandant of the Second Battalion of the Tripura State Rifles (TSR) at RK Nagar about 20 km from the state capital Agartala. Bhaumik had obtained an appointment with the Commandant, but when he reached the office, there was a dispute with the armed Personal Security Officer (PSO) of the Commandant. The PSO, Nandu Riyang reportedly shot Bhaumik at point blank range.
The security situation for journalists in Tripura is dire, with Bhaumik's killing following barely two months after Santanu Bhowmik, 28, a journalist with cable television channel Dinraat died after he was attacked with sharp weapons while covering local clashes on September 20.
Reacting to the incident, the President of NUJ(I) Ras Bihari said, "Democracy is being murdered every day in the state and NUJ(I) condemned the killing of the journalist and termed it as failure of the administration to give protection to the mediapersons." The NUJ(I) reiterated its demand for a Journalists Protection Act to ensure safety and impunity for attacks on journalists.
NUJ(I) Secretary (East Zone) Bhupen Goswami added, "We demand adequate compensation to the murdered journalist and appeal to the state authorities to ensure that such incidents should not occur in future."
Prasanta Chakraborty, Tripura State General Secretary of the NUJ(I) unit said the killing is most brutal act. "Such a brutal act is an attempt to stall the movement of the journalists and fearless coverage of anti-national and anti-people activities. We strongly criticize this act." The furious Union leaders who met the place of occurrence demanded immediate arrest of Battalion Commandant. "This was the second incident of killing of journalist in a entirely lawless state," added Chakraborty.
IFJ General Secretary, Anthony Bellanger, joined the Indian affiliates saying that,"The killing of Sudip Dutta Bhaumik highlights the deteriorating environment India's media are working in. While the prompt arrest of PSO Riyang is welcome, decisive action and proactive measures must be taken by the government at the Centre and the Tripura state to halt the worsening culture of violence and impunity."
Sudip Dutta Bhaumik is the sixth journalist to be killed in India this year. IFJ records show that 18 journalists have been murdered in India since 2015, bringing the total number of journalists killed since 1990 to 108, and underlining, once again, the need for safety measures for journalists in India.
Written By

IFJ Asia-Pacific
The IFJ represents more than 600,000 journalists in 140 countries.
For further information contact IFJ Asia-Pacific on +61 2 9333 0946
Find the IFJ on Twitter: @ifjasiapacific
Find the IFJ on Facebook: www.facebook.com/IFJAsiaPacific
Comments