Press Statement
Severed body of Bangladeshi journalist found
22 May, 2014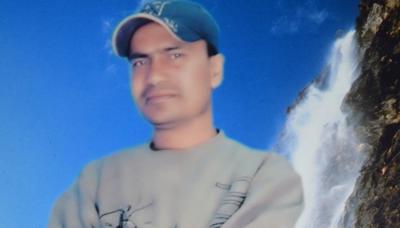 The International Federation of Journalists (IFJ) and the Bangladesh Manobadhikar Sangbadik Forum (BMSF) are deeply saddened to report the killing of a journalist in Chuadanga district in Bangladesh on Wednesday, May 21.
Sadrul Alam Nipul, 35, a staff reporter of the popular local newspaper TheDaily Mathabhanga, was found dead on a railway line. According to his family, he left his home on Tuesday, May 20,night at 9pm for work after receiving a call on his mobile. He did not return home and his severed body was discovered on Wednesday morning.
Despite local police stating that the death may have been the result of a rail incident, Nipul's family has claimed that he was killed for his work.
The police sent the body to Chuadanga Sadar Hospital for a post-mortem examination and have registered the case to local police for investigation.
The IFJ and the BMSF have called for an immediate investigation into the deathto determine if he met with ill intention and calls on authorities to ensure the safety of journalists in Bangladesh.
IFJ Asia Pacific acting director Jane Worthington said: "We express our deepest sympathies to Sadrul's family and colleagues and we hope the facts of the case can be brought to light."
"We call on authorities in Bangladesh to carry out an immediate and thorough investigation into his death and to take every step necessary to ensure any suspects and witnesses are located and that the real story is uncovered. "
Nipul is the second Bangladeshi journalist to be killed in 2014 in suspicious circumstances. On March 1, 41 year old journalist Shah Alam Mollah Sagar died after falling off the roof of the Uttara Pashchim Police Station building in the capital city of Dhaka. Sagar's family filed a case alleging that he was murdered for his reporting.
Written By

IFJ Asia-Pacific
The IFJ represents more than 600,000 journalists in 140 countries.
For further information contact IFJ Asia-Pacific on +61 2 9333 0946
Find the IFJ on Twitter: @ifjasiapacific
Find the IFJ on Facebook: www.facebook.com/IFJAsiaPacific
Comments