Press Statement
South Asia: Governments of India and Pakistan among top requesters of Facebook user data
26 May, 2020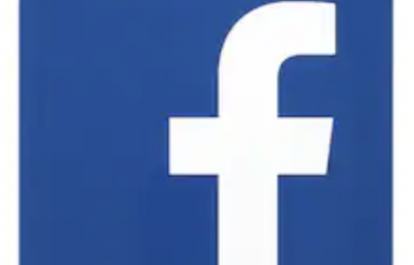 The governments of India and Pakistan are stand-outs in terms of asking Facebook to reveal information related to user accounts. The International Federation of Journalists (IFJ), its Pakistan affiliate the Pakistan Federal Union of Journalist (PFUJ) and Indian affiliate  the Indian Journalists' Union (IJU) express serious concern regarding their government's increasing number of requests to access Facebook data of individual users.
According to Facebook's Transparency Report, published on May 12, India is second only to the United States to request such data from Facebook. India sent 26,698 requests to Facebook in the July- December 2019 period, an increase of 28 per cent over the previous six months. Out of the total requests, Facebook responded to 57 per cent of the Indian government's queries.
Pakistan's government sent a total of 2,027 requests to the Facebook to divulge user data. According to Facebook, out of the total requests received, the social media giant provided information on at least 1,054 users to the Pakistani authorities. The Pakistan government had also sent 2,270 requests demanding social media content restrictions, the second highest after Russia. According to the breakdown of the content restricted in Pakistan, Facebook suspended 2,009 posts.
Facebook releases its global transparency report bi-annually to provide information on the nature and extent of government requests, content restrictions and standards enforcement. The report details the nature and extent of government requests for user data.
Both the India and Pakistan have a reputation for censorship of content on social media platforms. India's Information Technology Act, 2000 allows the government to remove content posted on internet. In Pakistan the recently introduced Citizens Protection (Against Online Harm) Rules allows the government to request social media platforms like Facebook, Twitter and Google to block or remove posts that the government objects to.
PFUJ said: "The Pakistan Federal Union of Journalists (PFUJ) believes in freedom of speech and expression and argues that the accounts on social media remain functional until they are found to violate any law of the land or ignite ethnic or religious unrest. The PFUJ supports the people's right to enjoy their freedom of expression and urges the authorities to avoid undue restrictions on social media accounts."
 IJU said: "We are against the practice of the government to collect data from social media platforms, bypassing right to privacy laws."
 IFJ said: "IFJ is concerned at the intent behind the Indian and Pakistan governments in requesting  such information. This interference is a threat to freedom of expression."
Written By

IFJ Asia-Pacific
The IFJ represents more than 600,000 journalists in 140 countries.
For further information contact IFJ Asia-Pacific on +61 2 9333 0946
Find the IFJ on Twitter: @ifjasiapacific
Find the IFJ on Facebook: www.facebook.com/IFJAsiaPacific
Comments