Press Statement
South Asia: SAMSN members appeal to SAARC countries to provide asylum for Afghan Journalists
03 Sep, 2021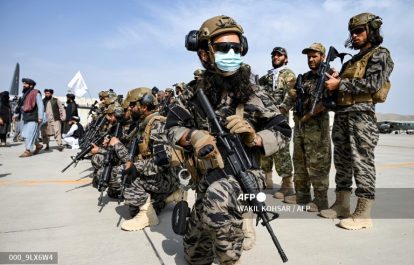 Concerns for the state of press freedom and freedom of expression in Afghanistan are escalating following the Taliban militant's takeover, as mounting attacks and threats against Afghan media and journalists coincide with the United States departure from the country on August 31. The International Federation of Journalists (IFJ) and South Asia Media Solidarity Network (SAMSN), urges the SAARC national governments and international communities to provide a safe haven to Afghan journalists seeking help. 
The United States withdrew its remaining troops from Afghanistan on August 31, with the Taliban cautioning the US to 'be ready to face the consequences' if the nation's stay was extended beyond August 31. Following the US's withdrawal in the aftermath of an ISIS-K suicide bombing on August 26, that killed more than 175 people including 13 US service members and three Afghan journalists, the situation for media workers on the ground is reportedly extremely challenging. Hundreds of journalists and their families are desperate and without passports, visas or funds to survive, according to IFJ sources.
The IFJ and its affiliates alone have logged more than 2,000 requests for assistance from media workers attempting to flee the country, seek refuge or request financial support. Those journalists, who had reported critically about the Taliban, or those from ethnic communities, have fled to neighboring countries including Pakistan. More than 90 media outlets have reportedly closed during this period. Similarly, on August 26, the Taliban arrested Pakistani journalist Abdul Mateen Achakzai and his photographer Muhammad Ali, of Khyber News TV, in Kandahar for reporting without permission. Another Pakistani journalist Iqbal Mengal was also reported missing but was later traced to Kabul after being arrested.
Despite assurances from the Taliban for a private, independent and free media, their present actions and historical evidence proves otherwise. Afghan journalists who fear for their safety and security under the Taliban, recall that during the previous Taliban regime (1996-2001), the press was heavily controlled and independent journalism was almost impossible. The Taliban has a history of targeting journalists and restricting media coverage. This outflux of media workers encapsulates a fear among journalists that their work will not be possible under Taliban rule. With the Taliban's takeover, the profession of more than 7000 journalists and media workers will be affected while 248 television networks, 438 radio networks, 1,699 printing presses and 119 news agencies may face significant setbacks. Furthermore, the future of female journalists is at severe risk, with many fearing they will be forced to completely abandon their work.
The SAMSN urges the SAARC countries to support Afghan journalists by providing them emergency visas, offering asylum, providing refuge and calling on the global community to extend every help possible in these most desperate times.
The SAMSN said : "Reiterating its solidarity with the Afghan Independent Journalists' Association (AIJA), the Afghanistan National Journalists' Union (ANJU) and all journalists and media workers in Afghanistan, the SAMSN, a coalition of media union in South Asian countries, urges the Taliban regime to respect the independence and freedom of the media and ensure the absolute safety and security of all journalists and media workers."
 The SAMSN leadership also urges all its members to contribute to the special Afghanistan Solidarity Fund within the IFJ Safety Fund to channel further support and is encouraging those who can to make a donation.
The IFJ said: "Journalists in Afghanistan are in need of crucial support at this critical juncture in history. Therefore, the IFJ urges the SAARC governments to provide necessary supports including visas, safe houses and other logistical measures at this time of severe humanitarian crisis."
Written By

IFJ Asia-Pacific
The IFJ represents more than 600,000 journalists in 140 countries.
For further information contact IFJ Asia-Pacific on +61 2 9333 0946
Find the IFJ on Twitter: @ifjasiapacific
Find the IFJ on Facebook: www.facebook.com/IFJAsiaPacific
Comments