Press Statement
Sri Lanka: Free Media Movement raises voice against proposed constitutional amendment
21 Sep, 2020
The proposed 20th Amendment to the Constitution poses a serious threat of violating the freedom of expression and the media freedom – Free Media Movement poses a serious threat of violating the freedom of expression and the media freedom – Free Media Movement
The Free Media Movement is deeply concerned about the impending threat and the serious challenges posed to the freedom of expression and to the media freedom by the proposed 20th Amendment to the Constitution, which was presented to the Cabinet on 2nd September and ratified with all-powerful executive presidential powers.
One of the major issues that could pose a serious challenge to the right to freedom of expression and freedom of the media under the 20th Amendment, which removes the democratic features and structures created by the 19th Amendment, is that the Independent Commissions have been placed in a situation where they may no longer be independent. The members of the commissions were appointed through a Constitutional Council. The 20th Amendment abolishes the Constitutional Council and replaces with a parliamentary council, which does not include civil society representatives. The council, which includes only political representatives, is only tasked with providing observations to the nominations of members by the president to be appointed to the commissions. The 19th Amendment to the Constitution required the President to appoint nominees submitted by the Constitutional Council on behalf of the commissions. However, this is a challenge to the the freedom of expression and the freedom of the media, since the appointments which are subject to the discretion of the President would be loyalists and not independent individuals. The president has the power to appoint as well as remove them from office.
It is an issue whether the appointment of government loyalists to the Independent Election Commission will make future elections independent and free. It is questionable whether a non-independent commission will further enforce the media criteria issued regarding media behaviour during election periods and look into whether they will be implemented accordingly. It also raises the question of whether there will be freedom for public opinion and whether media activism will be fair. It should also be looked into whether Commissions such as the Election Commission, the Public Service Commission, the National Police Commission, the Human Rights Commission of Sri Lanka and the Commission to Investigate Allegations of Bribery or Corruption will be independent with the appointment of persons of the President's choice. If they do not act independently, public opinion will not be correctly expressed. The media will also be hampered from operating freely. If police chiefs are political appointments, obstacles to human rights such as the freedom of public opinion, freedom for meetings and transportation will be inevitable. The media will have to face obstacles in reporting.
Written By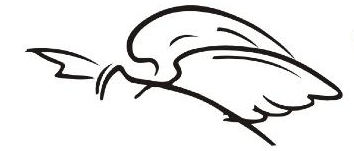 Free Media Movement
Free Media Movement c/o SLPI, No 96, Kirula Road Colombo 05, Sri Lanka Telephone: +94 777 394 959 Fax: +94 11 257 3279
Comments