Press Statement
Sri Lanka: Journalist clubbed in home attack
17 Dec, 2019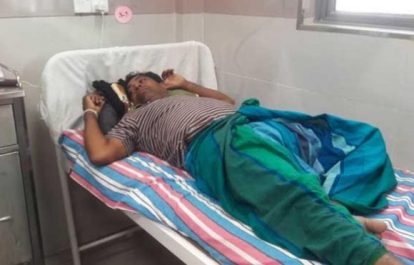 A correspondent for Sri Lanka's Daily Mirror and Lankadeepa was attacked by club-wielding assailants in his home on December 6. The International Federation of Journalists (IFJ) and its affiliates the Free Media Movement (FMM) and the Federation of Media Employees' Trade Unions (FMETU) condemn the attack.
On December 6, around 10 to 15 men armed with clubs are alleged to have attacked Thusitha Kumara de Silva and his wife in their home in Luthgama in the Kulatara District. Both victims sustained injuries to their head in the attack. Thusitha, who is known for his investigative reporting on illegal artificial toddy manufacturing in Kalutara district, had reported in the Mirror on Sri Lanka's Police Special Task Force's (STF) seizure of 40,000 liters of chemical toddy in Aluthgama, a town in the Kalutara District. Toddy is an alcoholic beverage often made from a coconut's flower in Sri Lanka.
According to the Daily Mirror, the men said: "You were the one who wrote about the artificial toddy industry in newspapers and exposed us". The couple were treated at Aluthgama Base Hospital and later transferred to Kalutara General Hospital, Nagoda, for further treatment.
At least five suspects were arrested for the attack and will remain in remand until December 20. The remaining suspects are still at large. The attack on Thusitha is part of a worrying trend of escalating violence directed at journalists in Sri Lanka since the election of Gotabaya Rajapaksa as the President of Sri Lanka on November 18. There have been at least seven reported attacks on the media since Gotabaya's election.
FMM urged that the suspects be brought to justice and called for a prompt, full and fair investigation into the attack. FMETU wrote to Sri Lankan president, Gotabaya Rajapaksa, urging intervention on the case to ensure those responsible are held to account.
The IFJ said: "The attack on Thusitha for reporting and exposing illegal acts is evidence is of great concern, not only for the journalist but for the potential for instilling fear of retaliation among media professionals in Sri Lanka. We urge the new government of Sri Lanka to ensure journalist safety is a high priority through the prompt investigation of such cases to bring perpetrators to account."
Comments