Press Statement
Sri Lanka: Media release
18 Jun, 2021
Intimidating journalist Sajeeva Wijeweera to disclose sources, a violation of the Right to Information Act and a threat to media freedom – Free Media Movement
The Director of the Karapitiya Teaching Hospital has complained with the Galle Police Headquarters seeking the disclosure of sources related to an article published on rata.lk by its editor Sajeewa Wijeweera. An investigation by the Free Media Movement revealed that the hospital's Director, Dr Shelton Perera, had made the complaint following an article titled "Doctors who score points after avoiding coronavirus work". The complaint requested an inquiry to figure out how the letter that was the basis for the article's information was obtained. The Free Media Movement strongly condemns this action, considering the intimidation of journalists to disclose information sources as a threat to media freedom and a violation of the Right to Information Act.
The Free Media Movement believes that the hospital director is acting intentionally in violating Section 36 of the Right to Information Act No. 12 of 2016, which states provisions about seeking and obtaining information and publication.
The Free Media Movement reiterates that journalist Sajeeva Wijeweera as a citizen, has exercised his constitutional right to information as established by the relevant Act.
In addition, the Free Media Movement, drawing attention to Section 40 of the Right to Information Act, points out that the hospital director has threatened the safety of whistle-blowers. According to the clause, "no officer or employee of a public authority shall be subjected to any punishment, disciplinary or otherwise, for releasing or disclosing any information which is permitted to be released or disclosed."
The police complaint lodged requesting the disclosure of the relevant sources is a threat to the security of the whistle-blower who provided the information.
The Free Media Movement also believes that it is in the public interest to provide information on all the work undertaken by the authorities in such a difficult time. The Free Media movement considers the summoning of journalist Sajeeva Wijeweera to the police and intimidating him to reveal sources, and influencing the reporting process as a serious threat to media freedom and the citizen's right to information and thereby strongly condemn this process.
Written By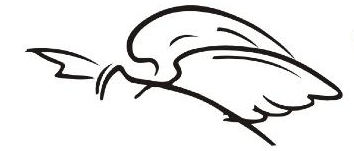 Free Media Movement
Free Media Movement c/o SLPI, No 96, Kirula Road Colombo 05, Sri Lanka Telephone: +94 777 394 959 Fax: +94 11 257 3279
Comments