Press Statement
Sri Lanka: Obstacles to the right to freedom of expression on social media must be defeated!
05 Jan, 2021
The Free Media Movement (FMM) expresses their grave concern over the tendency to indiscriminately block and impede the right to freedom of expression on social media.
During the coronavirus pandemic, arrests were taken to arrest people who had expressed various views on social media regarding the pandemic. It was recently stated that further arrests would be made in this regard.
In November 2020, many people in the North and East were detained and questioned by security forces over comments and circulation of posts on social media. Tamil National Alliance (TNA) Batticaloa District Parliamentarian Shanakiyan Rasamanickam brought this matter to the attention of Parliament on December 05.
Meanwhile, it has been reported that a teacher working at a school in the Jayewardenepura zone was given a show-cause notice by the authorities last week for criticizing the education authorities on social media.
The right to freedom of expression can be restricted for national security, circulating false news and preventing hate speech. However, all of this must be implemented following the law and not as an encroachment on the people's right to enjoy the freedom of expression guaranteed by Article 14 of the Constitution, and further validated by various judgments.
Free Media Movement has observed that in the above incidents, the security forces, the police, and various officials have acted to invade the legal limits and provision while obstructing the freedom to express views on social media through several measures. The Free Media Movement urges all responsible parties, including the government, to pay attention to this situation and guarantee the protection of the right to the freedom of expression, which is a constitutional right and urges all parties to come forward to defeat this unfavourable trend.
Written By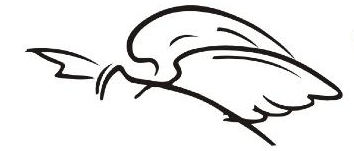 Free Media Movement
Free Media Movement c/o SLPI, No 96, Kirula Road Colombo 05, Sri Lanka Telephone: +94 777 394 959 Fax: +94 11 257 3279
Comments