Press Statement
Sri Lanka: Protecting the right to peaceful dissent and protests is the government's responsibility
08 Jul, 2022
The Free Media Movement, has been paying close attention to the government's response to the protest to be held on July 9 by the citizens, the clergy, trade unions, mass organizations and political parties who are engaged in the people's struggle to force the president to step down. The FMM wishes to reiterate that the right to engage in peaceful protest, which is an extension of the freedom of speech and expression, is a fundamental right of the citizens and it is the government's responsibility to guarantee this right.
The police attempted to obtain a court order against a satyagraha of the monks taking place concurrently with this campaign, which the court rejected and two other attempts by the police to obtain court orders to prevent the demonstrations near the President's House on the 9th. There are various reports that the government is preparing to use police and security forces to suppress the protests. In the past three months, the manner in which the security forces acted to suppress the protests against people showing dissent to the government was severely criticized by the human rights defenders at home and abroad, and the court refused to give the restraining orders requested by the police against the protests and the protestors on several occasions.
The Free Media Movement once again reminds that the right to engage in peaceful protests is a right under the 'freedom of speech and expression guaranteed by the Constitution, which has been confirmed by several Supreme Court decisions including the well-known 'Janghosha' judgment, and emphasizes that the use of force against peaceful protests is a violation of that fundamental right.
The Free Media Movement strongly urges the Inspector General of Police to consider the protection of the constitutional rights of the citizens as a primary obligation instead of trying to meet the needs of politicians in power. In addition, the Free Media Movement requests the Sri Lanka Human Rights Commission to give proper instructions to the security forces regarding the protection of the fundamental rights of the people engaged in the protests, and to observe the actions of the security forces during the demonstrations on the ninth and make necessary interventions.
The Free Media Movement expresses its support for the people's struggle as an essential step to re-establish a democratic rule and free the country from chaos and calls on all parties involved in the struggle to commit themselves to achieving their goals peacefully and non-violently.
Lasantha de Silva                                                                                                              Hannah Ibrahim
Convener                                                                                                                            Secretary
Written By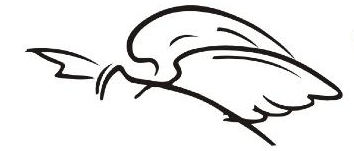 Free Media Movement
Free Media Movement c/o SLPI, No 96, Kirula Road Colombo 05, Sri Lanka Telephone: +94 777 394 959 Fax: +94 11 257 3279
Comments