Press Statement
Sri Lanka: Sand mafia attack journalist
06 Oct, 2020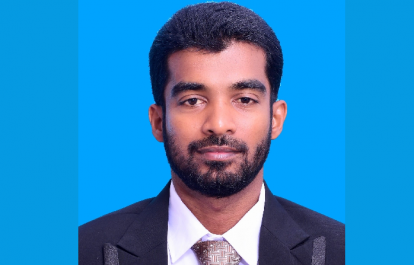 Derana TV journalist Indunil Wijenayake was attacked by sand-miners in the Kumbukkan Oya area of Monaragala district on October 3 while reporting on illegal sand mining in the area. The International Federation of Journalists (IFJ) and its Sri Lanka affiliate the Free Media Movement (FMM) condemn the attack and urge the Sri Lanka government to conduct an impartial inquiry into the case and bring the perpetrators to justice.
Indunil Wijenayake reached the illegal sand-mining hub in the Kumbukkan Oya area on October 3, and was obstructed by a group of sand-mafia who attacked the journalist as he attempted to report the illegal enterprise. He received several injuries due to the attack, and was taken to the nearby Monaragala District Hospital for treatment.
According to Free Media Movement (FMM), a complaint has been lodged to the Monaragala Police regarding the incident. Since police commenced their investigation into the case one of the accused has allegedly been arrested. Similar attacks to journalists engaged in the coverage of sand-mining have been frequently reported in Sri Lanka.
The FMM Convener Seetha Ranjanee said: "The Free Media Movement calls on the appropriate authorities to immediately conduct an impartial inquiry into the incident and enforce the law, regardless of the status of the suspects. It is the responsibility of the government of Sri Lanka to ensure the safety of journalists."
 The IFJ said: "The government's reluctance to bring the perpetrators to justice contributes to the increasing number of attacks on journalists, including those exposing illegal sand-mining. The IFJ urges the Sri Lankan government to conduct an impartial inquiry into the incident and prosecute the perpetrators."
Comments