Press Statement
Sri Lanka : The government should abstain from actions that discourage freedom of expression.
16 Mar, 2021
The Free Media Movement strongly condemns the response and comments made by government authorities and officials against the concerns expressed by Bhagya Abeyratne of Rakwane, regarding the destruction of forest near Sinharaja, and the conduct of the police. This action is deemed as a serious violation of the right to freedom of expression.
Bhagya Abeyratne, who participated in a 'Lakshapathi' program on Sirasa Rupavahini, had expressed her concern and dissatisfaction regarding the deforestation taking place in her village. The next day, the Minister of Wildlife and Forest Conservation stated that her statement was factually incorrect.
Two "male" police officers of the Rakwana police had gone to her residence and recorded a statement inquiring as to who had influenced her to express these views. The proper course of action that should have been followed would have been for the authorities to investigate and take appropriate action regarding the environmental destruction she revealed and not to take such disturbing action against the person who pointed it out.
Requests calling for to be severely reprimanded as well as threatening statements circulating on social media are all actions that discourage free speech and threaten the safety of the person expressing dissent.
It is a social responsibility to comment on an event that affects the people within a democratic society. Both local and foreign courts have emphasized in their judgments that such dissenting voices are not necessarily required to be one hundred percent correct. The boldness in using the right of the youth to criticize and question the policy and actions of the State should be appreciated. Civilized society around the world encourages such means of expressions, especially from children and youth.
In a democratic society, it is a citizen's right to exercise freedom of expression and dissent with social responsibility and to expand its frontiers and scope. The Free Media Movement strongly urges the government to take appropriate swift action to prevent such incidents that discourage the right to freedom of expression, whilst reminding that the authorities at all levels of government have a constitutional and moral obligation to respect, protect and nurture media freedom, including freedom of expression.
Written By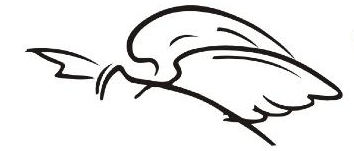 Free Media Movement
Free Media Movement c/o SLPI, No 96, Kirula Road Colombo 05, Sri Lanka Telephone: +94 777 394 959 Fax: +94 11 257 3279
Comments