Attacks on Media
Sri Lanka: The historic court ruling disqualifies an elected politician
29 Sep, 2021
The Free Media Movement organized a public discussion forum on September 25 at 6.00 pm via Zoom Technology to mark the International Day for Universal Access to Information celebrated on September 28.
The landmark verdict obtained against an elected local councillor for bribing voters in the Moneragala District was the core of this discussion. The interest in the discussion was further stimulated with timely and relevant sharing on critical aspects on this matter by an eminent panel consisting of Rohana Hettiarachchi, the Executive Director of PAFFREL, Dr M.T.M.Mahees Senior Lecturer in the Department of Sociology at the University of Colombo, Yogeshwari Krishnan, Project Manager, Social Development Institute, Kandy and Suranga Rupasinghe, Project Manager, Kantale National Cooperative Development Foundation.
Commenting on his experience on this landmark verdict, Rohana Hettiarachchi stated that after receiving reports of voter bribery by the Moneragala Madurakele Sri Lanka Podujana Peramuna candidate in 2018, PAFFREL, in collaboration with the Centre for Monitoring Election Violence (CMEV), filed a petition in courts using information obtained through the Right to Information Act. This resulted in the landmark ruling regarding the local government election.
According to the judgment declared by the Moneragala High Court judge on September 13 2021, the Sri Lanka Podujana Peramuna (SLPP) Monaragala Pradeshiya Sabha (PS) candidate was deemed to have purportedly won the seat by bribing voters and therefore, his election was considered null and void and accordingly the local councillor was ordered to vacate his seat. Rohana Hettiarachchi stated that this was the first victory obtained over election fraud using the Right to Information Act
Dr M.T.M. Mahees commenting on "How Civil Society Can Learn Lessons", reiterated that citizens have the right to accurate information, which various media institutions distort. Therefore, the Right to Information is a reasonable means for the citizen to obtain the correct information.
Dr Yogeshwari Krishnan shared the challenges and successes of using the Right to information in the plantation sector by the people in the upcountry. Then, Suranga Rupasinghe elaborated on the challenges faced by the rural community when using the Right to Information Act.
Written By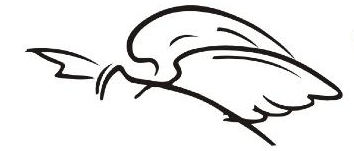 Free Media Movement
Free Media Movement c/o SLPI, No 96, Kirula Road Colombo 05, Sri Lanka Telephone: +94 777 394 959 Fax: +94 11 257 3279
Comments