Press Statement
Sri Lanka: The truth about the abduction and torture of the journalist should be disclosed immediately!
19 Mar, 2021
The Free Media Movement considers the abduction and torture of a freelance journalist named Sujeewa Gamage as a serious threat to the safety and security of journalists and calls on the government to conduct a prompt investigation into the incident and disclose the truth.
According to Sujeewa Gamage and the reports received, he was abducted in the Mirigama town. He was forced into a black jeep, his face covered with a black bag, taken to a house, interrogated, beaten and burned with a heated iron rod. It is has been reported that he was tortured to obtain a data card containing controversial information that was in his possession. He was abandoned in the Wellampitiya area after the perpetrators obtained two pen drives and the relevant data card from his house.
Sujeewa Gamage, who is currently working for a periodical that he is updating, is a freelance journalist who has been involved in a number of publications. If there was a need to question regarding the controversial data card that was in his possession, it should have been carried out within the due legal process.
The abduction took place on March 10. It was only on March 15 the information regarding Sujeewa Gamage receiving treatment at the hospital was revealed. The Dematagoda Police have obtained a statement regarding the incident and according to reports, the Colombo Crimes Division is carrying out further investigations. The Free Media Movement (FMM) calls on the Inspector General of Police (IGP) to expedite the investigation into the incident and to disclose the facts pertaining to the purpose behind the abduction and the persons involved without any delay. The Free Media Movement strongly urge the government to take appropriate action to ensure the safety and protection of journalists
Written By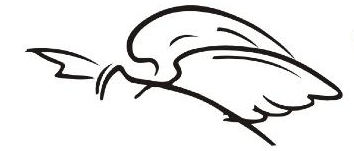 Free Media Movement
Free Media Movement c/o SLPI, No 96, Kirula Road Colombo 05, Sri Lanka Telephone: +94 777 394 959 Fax: +94 11 257 3279
Comments