Press Statement
Sri lanka: We strongly condemn Inspector Neomal Rangajeewa's conduct in the court premises : Free Media Movement
13 Jul, 2020
The Free Media Movement strongly condemns the forceful obstruction, intimidation and threats made by Inspector Neomal Rangajeewa, disrupting the work of professional photojournalist Akila Jayawardena at the Colombo High Court premises, Court no 1.
Akila Jayawardene has stated that Inspector Neomal Rangajiva the former OIC of the Sri Lanka Police Anti-Narcotics Division, who is also the first suspect in the Welikada prison murder case, threatened him, while he was taking photographs of the OIC entering the courthouse to appear for the court case that was being heard against him.
Akila Jayawardene further states that despite showing his Journalist identity card which was grossly disregarded, he was forcibly taken to the police station at the court premises, where Mr Rangajeewa had removed the 'memory card' from his camera.
The right of citizens to be aware of and discuss social issues is a right that nurtures and fosters democracy. Citizens can exercise this right only through the reporting of information by professional journalists. But in the recent past, the obstruction to the work of journalists has continued, and the intimidation especially within the courts, the institution which upholds the rule of law, poses a serious challenge to the democratic rights of citizens. The Free Media Movement Considers this intimidation and obstruction perpetrated by the state officials as a severe problem and dangerous precedence.
The Free Media Movement strongly condemns the conduct of Inspector Neomal Rangajeewa, who was appearing in court for a case that is being heard against him and calls on the authorities to conduct an inquiry into the incident immediately and to respect the right of citizens to information and news.
C.Dodawtta                                                                                           Lasantha De  Silva
Convener                                                                                               Secretary
Written By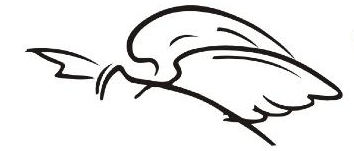 Free Media Movement
Free Media Movement c/o SLPI, No 96, Kirula Road Colombo 05, Sri Lanka Telephone: +94 777 394 959 Fax: +94 11 257 3279
Comments