Press Statement
Sri Lanka: We strongly condemn the attack on journalists covering Kinniya ferry accident – Free Media Movement
24 Nov, 2021
The Free Media Movement (FMM) strongly condemn the attack on three journalists covering the ferry accident in Kinniya, Trincomalee, that took the lives of six people, including four children on Tuesday (23), and calls for an immediate investigation into the incident and appropriate action against the perpetrators.
The journalists, Abdul Salam Mohammad Yasim, provincial correspondent for Thinakaran (Lake House), H.S.M. Halaldeen, Shakthi/News First correspondent and A.L. M Rafaideen, Thinakaran staff reporter,  had been assaulted by a group purporting to be the 'enraged public', obstructed from carrying out their duties and chased away from the scene of the accident.
Mohammad Yasim, whose mobile phone containing interviews and relevant information about the accident was forcible taken away by the mob after he was assaulted, has filed a complaint (CIB (1) 10/291) with the Kinniya Police.
Although the ferry accident in Kinniya is a tragedy that could have been averted and public anger is understandable, media's right to report the truth, in a timely manner and with all the relevant details should not be questioned or obstructed by any party. The FMM considers the attack and the obstruction of the professional work of the journalists a serious incident and condemns it in the strongest terms.
Emphasizing that it is the responsibility of the government to enforce the existing law in any part of the country, the Free Media Movement demands the government immediately investigate the attack on the journalists and bring those responsible to justice.
Written By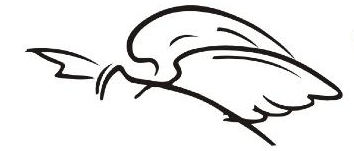 Free Media Movement
Free Media Movement c/o SLPI, No 96, Kirula Road Colombo 05, Sri Lanka Telephone: +94 777 394 959 Fax: +94 11 257 3279
Comments