Attacks on Media
Sri Lankan journalist released, following week-long detention
03 Jun, 2019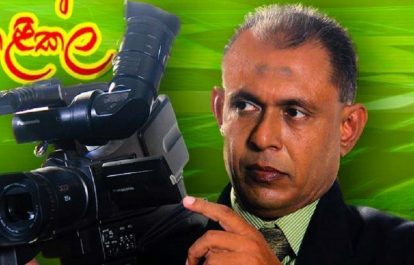 Mohammed Rizvi Maharoof was released following a week-long detention, after his arrest under the Prevention of Terrorism Act in late May. The International Federation of Journalists (IFJ) joins its affiliate the Free Media Movement (FMM) is strongly condemning the arrest and detention of Maharoof on baseless charges, and demand an investigation into his arrest.
In late May, police conducted a search operation of a building owned by Maharoof. He was arrested after police claimed they had found materials of Tawheed Jamath (NTJ) who have been accused of carrying out the Easter Sunday attacks in April 2019.
Quickly following his arrest, Maharoof was presented to the courts and placed in police custody. A week later, police reported to the courts that the materials found were not promotional materials for NTJ and were not filing any charges agains Maharoof and he was released on bail.
FMM convener Virjana Herath said: "Mr. Maharoof, was a journalist working for television media for several decades and keeping him under custody is a threatening situation for his professional life. We believe that the situation and its consequences have imposed a serious threat on the safety and freedom of all journalists working in the country."
"We vehemently condemn this incident and demand justice for the injustice faced by Mohammad Rizvi Maharoof. We emphasise that the Government and the responsible authorities should be concerned in protecting fundamental rights, Freedom of Expression and Publishing and Media Freedom when taking necessary actions to protect national security," said FMM.
The IFJ said: "The arrest and subsequent detention of Mohammad Rizvi Maharoof on baseless charges is a serious threat to press freedom in Sri Lanka. The media environment in Sri Lanka has become increasingly hostile since the Easter Sunday attacks in April, with social media and communication platforms blocked. The arrest of Maharoof is further evidence of the hostile environment, and the Sri Lankan authorities need to work to guarantee the safety and security of the media."
Written By

IFJ Asia-Pacific
The IFJ represents more than 600,000 journalists in 140 countries.
For further information contact IFJ Asia-Pacific on +61 2 9333 0946
Find the IFJ on Twitter: @ifjasiapacific
Find the IFJ on Facebook: www.facebook.com/IFJAsiaPacific
Comments