Press Statement
Strong dialogue on media ethics is necessary for a free media culture with social responsibility: FMM
10 Oct, 2016
The Free Media Movement, closely observing the recent telecast of a suicide of a young man on October 08 near Matara railway station, strongly emphasize that media being ethical and socially responsible bears similar importance as protecting media rights.
Avoiding elaborate reporting on suicides is a norm accepted by worldwide media and had been issued as a guideline in the Code of Ethics issued by the Editors' Guild of Sri Lanka with the consent of several other media organizations. Apart from periodical discussions triggered by incidents, Sri Lankan media field seems to be stagnated in establishing a professional ethics, despite the fact that its international level discussions continue to move forward. The insensitive reporting by certain factors of Sri Lankan media has not been criticized through solid discussions, bonding the professionals to media ethics. Specially establishing a code of ethics under a regulatory mechanism for electronic media has not yet received its due concern.
The mode of reporting this young man's suicide followed by several electronic media, reminds the Sri Lankan media field that responsible reporting has not been a considered as a key element in the profession by many despite the focus on media freedom and rights.
The Free Media Movement observed that certain television channels continued to repeatedly telecast the method of the suicide. It was definitely a unbearable shock for the society particularly for the family members of the young man. On the other hand it can act as a trigger to a depressed person on the verge of committing suicide. The Free Media Movement believes that a socially responsible media should be able to avoid both tragedies.
The Free Media Movement requests the print and electronic media and the social media community to be inclusive to initiate a strong dialogue on ethical media usage in order to establish a free media culture with social responsibility.
Written By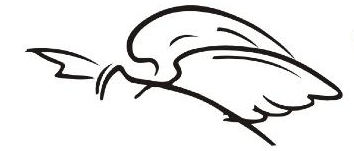 Free Media Movement
Free Media Movement c/o SLPI, No 96, Kirula Road Colombo 05, Sri Lanka Telephone: +94 777 394 959 Fax: +94 11 257 3279
Comments