Press Statement
Supreme Court of Pakistan to indict TV chief and anchor for contempt
17 Oct, 2014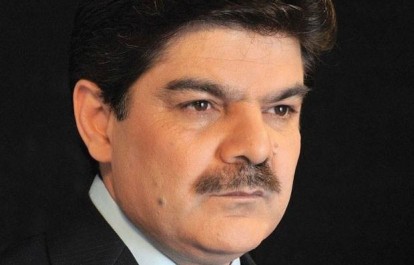 The International Federation of Journalists (IFJ) joins the Pakistan Federal Union of Journalists (PFUJ) in expressing deep concern over the legal course against ARY News channel's CEO and its anchor over a broadcasting of a program that challenged Pakistan's judiciary.
The Supreme Court of Pakistan on October 13 decided to prosecute the chief executive of the private television network, Salman Iqbal, and the program anchor, Mubashir Lucman, indicting them for airing 'scandalous and defamatory programs against the judiciary'.
According to reports, a three-judge bench headed by Justice Ejaz Afzal observed that a talk on ARY 'Khara Such' aired on May 29, 2014 and the reply submitted by the channel on 'show cause' notice had enough ground to initiate contempt of court proceedings.
The court determined to frame the charge against the respondents on October 30. Both the respondents have to appear before the court in person to hear the charges. If convicted, the maximum punishment the respondents could get for committing contempt of the court will be six-month imprisonment.
The PFUJ said in a statement: "The legal proceeding must be confined within the law of the country but should not be used to threaten the media men stopping them from speaking truth and making people aware which is their constitutional right."
The statement further added: "The PFUJ would resist any such effort to snub the independence of the media & right to speak truth and would not compromise and let any one to shut the media organizations which were not only making people aware but were providing jobs to our colleagues journalists to support their families and ARY News is not an exception."
IFJ acting director, Jane Worthington, said: "Any legal action on media and journalists should follow proper legal procedure and it should not be based on biases against any media for their stance. We urge the Supreme Court of Pakistan to keep in view that any decision on such cases could have am impact on the future of freedom of expression in the country."
Written By

IFJ Asia-Pacific
The IFJ represents more than 600,000 journalists in 140 countries.
For further information contact IFJ Asia-Pacific on +61 2 9333 0946
Find the IFJ on Twitter: @ifjasiapacific
Find the IFJ on Facebook: www.facebook.com/IFJAsiaPacific
Comments