Press Statement
Take legal action on police chief who threatened journalists: FMM
18 Jun, 2016
The Free Media Movement (FMM) vehemently condemns the malicious comment made by DIG Ranjith Perera, Chief of the Police Special Task Force (STF), threatening journalists during a press briefing held yesterday (June 17). FMM urges the Government to initiate an unbiased investigation and take appropriate legal action against the STF Chief.
As he has alleged at the press briefing, STF officers' who successfully caught a haul of heroine recently based on their own intelligence network, did not receive proper recognition as two newspapers published articles damaging his officers' reputation. DIG Perera raised serious allegations against journalists. At the press briefing he has alleged that journalists are conducting their profession under the payroll of underworld mafia and he knows how to punish them. Media do not report anything against the Sri Lanka Armed forces is because they take action to torture the journalists who report negative about their forces, he has said.
His statement at the press briefing included clues of those who have conducted tortures, kidnapping and killings of journalists in the recent past. The present Government pledged the media organisations and democratic citizens that they will take legal action against the wrongdoers. The delay in realizing this pledge has led certain powers to continue threatening the media as they used to do in the past. The Free Media Movement do not wish to see the return of the dark period where journalists were killed, tortured or got abducted for doing their job.
The statement made by DIG Perera does pose a great threat on the security of professional journalists. Therefore, The Free Media Movement urge the Government to initiate an unbiased investigation in to the issue and take proper legal action.
Written By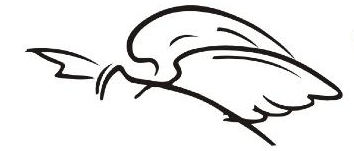 Free Media Movement
Free Media Movement c/o SLPI, No 96, Kirula Road Colombo 05, Sri Lanka Telephone: +94 777 394 959 Fax: +94 11 257 3279
Comments