Press Statement
Ten journalists killed in Afghanistan in a single day, after gunmen shot dead BBC reporter
30 Apr, 2018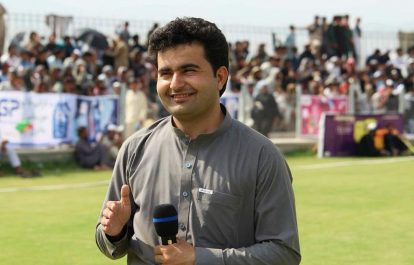 Unknown gunmen killed Ahmad Shah, a journalist with BBC Afghan service, on April 30, 2018 in Khost province, Eastern Afghanistan making the day the deadliest for media as nine other journalists were killed earlier in the day in a suicide attack in Kabul.
The International Federation of Journalists (IFJ) joined the Afghanistan Independent Journalists Association (AIJA) in strongly condemning the targeted killing of Shah and demanded swift action from the authorities to arrest and punish the killers.
According to media reports, two unknown armed men riding on a motorcycle shot Shah dead while he was on his way home at around 4 PM. It was not immediately clear the reason behind the killing and no group has taken responsibility for the attack.
A statement from BBC World Service said: "It is with great sadness that the BBC can confirm the death of BBC Afghan reporter Ahmad Shah following an attack earlier today. The attack took place in Khost province. Ahmad Shah was 29. He had worked for the BBC Afghan service for more than a year and had already established himself as a highly capable journalist who was a respected and popular member of the team. This is a devastating loss."
Anthony Bellanger, IFJ General Secretary, said: "The killing of journalist Ahmad Shah in Khost, Afghanistan adds more misery to an already terrible day for Afghan media community. Today, we lost 10 journalists in line of duty, making it the deadliest day for journalism in the country. The IFJ strongly condemns the killing of journalist Shah and demands urgent action from the authorities to arrest and punish the killers. The reigning impunity for crimes against journalists and the government's lack of concrete action to protect journalists are key causes of increased violence against journalists in Afghanistan. The IFJ urges Afghan government to urgently take drastic action to ensure the safety of journalists and justice to slain journalists."
IFJ affiliate AIJA also condemned the attack and urged the Afghan government to take actions to secure Afghan journalists.
Written By

IFJ Asia-Pacific
The IFJ represents more than 600,000 journalists in 140 countries.
For further information contact IFJ Asia-Pacific on +61 2 9333 0946
Find the IFJ on Twitter: @ifjasiapacific
Find the IFJ on Facebook: www.facebook.com/IFJAsiaPacific
Comments