Press Statement
Three arrested over disappearance of Maldivian journalist Ahmed Rilwan Abdulla
29 Sep, 2014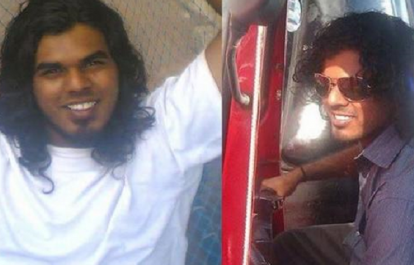 The International Federation of Journalists (IFJ) welcomes the arrest of three suspects in connection to the disappearance of journalist Ahmed Rilwan Abdulla in the Maldives.
The 28-year-old journalist with Minivan News has been missing since August 8, 2014, and there has been little progress in the subsequent investigation to locate him.
Maldives Police Services on Sunday, September 28, confirmed three men were arrested in connection to the disappearance. The men faced the Criminal Court the same day, which extended the detention of two 22-year-old men for five days and a 24-year-old man for seven days. Police have declined to reveal details on the suspects and what they knew about Rilwan.
Rilwan was last seen boarding the Hulhumalé ferry on August 8 at 12:55am, however police evidence does not rule out the possibility that he may not have boarded the ferry.  Evidence gathered by his employer suggests that he was abducted. A senior police official revealed there is a possibility that Rilwan could have been kidnapped.
An independent investigation commissioned by the Maldives Democracy Network (MDN) released last week implicated radicalised gangs in the journalist's disappearance. It's report found evidence of possible 'hostile surveillance' at the terminal conducted by two known affiliates of Malé based Kuda Henveiru gang.
The IFJ, the Maldives Journalists Association (MJA) and the South Asia Media Solidarity Network (SAMSN) have pressured the Maldives government to speed up investigation, to deploy all necessary resources and release information to the public where possible.
The IFJ Asia Pacific acting director Jane Worthington said: "The arrest of three suspects in the disappearance of Rilwan is welcome news; however the Maldives media community and Rilwan's family are still no wiser on his whereabouts. We all remain gravely concerned for Rilwan who has now been missing for 52 days."
The IFJ said the lack of information being provided by the police was also concerning and has called on authorities to come forth with information which might help the public and media uncover new leads.
The safety of journalists in the Maldives continues to be a cause of concern for the IFJ and MJA. Last week the offices of Minivan News were attacked, with a machete being lodged in the front door and an external CCTV camera damaged by a known criminal. Following the attack, journalists also received threaten messages saying "you will be killed or disappear next. Watch out". You can follow the online campaign to find Rilwan at http://findmoyameehaa.com/ or on social media with #findmoyameenaa
Written By

IFJ Asia-Pacific
The IFJ represents more than 600,000 journalists in 140 countries.
For further information contact IFJ Asia-Pacific on +61 2 9333 0946
Find the IFJ on Twitter: @ifjasiapacific
Find the IFJ on Facebook: www.facebook.com/IFJAsiaPacific
Comments