Press Statement
TV channels banned for a day in India
07 Nov, 2016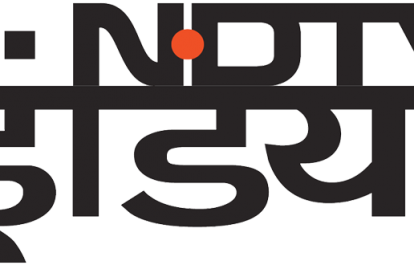 The International Federation of Journalists (IFJ) joins its affiliate the Indian Journalists Union (IJU) in condemning the Indian government's decision to ban Hindi news channel NDTV India and News Time Assam for a day on November 9. The IFJ demands the decision be immediately withdrawn.
On November 2, the Information & Broadcasting Ministry passed an order to prohibit the transmission or re-transmission of NDTV India channel and News Time Assam for one day on any platform throughout India with effect from 00:01 hrs on November 9, 2016 till 00:01 hrs of November 10, 2016'.  The government invoked Rule 6(1)(p) of the Cable TV Network Regulation Act, which prohibits any programme that contains live coverage of any anti-terrorist operation by security forces. This controversial new section was added to the programme code in June 2015.
The decision was purportedly taken as NDTV India allegedly violated the Cable TV Act by revealing 'strategically sensitive details' while covering the terrorist attack on the Pathankot air base in January. A rule of the Cable TV Network (Regulation) Act allows government to restrict media coverage that contains live coverage of any ongoing anti-terrorist operation by security forces. However, despite all channels broadcasting similar footage, only NDTV India has been served the ban order.
The ban order on New Time Assam is purportedly for its coverage of a child subjected to torture, in which the identity of the child was revealed. However, other channels too had run similar footage.
Commenting on the ban order on NDTV India, IJU President S N Sinha, Secretary General Amar Devulapalli and Press Council of India members K Amarnath and Prabhat Dash in a statement said: "The unprecedented action of the union government reminds us of the dark days of emergency when the media was shackled. This is the first time that the government has used the provisions of the Cable Act to muzzle the media. The government intends the ban as a warning signal to other media houses as to what is in the store for them if the official narrative of the government is not accepted." The IJU demanded the immediate withdrawal of the order and pledged its support to NDTV India.
The All India Newspapers Employees Federation (AINEF), in a joint statement by President SD Thakur, Vice President SK Pande and general secretary Balagopalan, called the 'ban a selective attempt at targeting NDTV'. The AINEF said: "We express solidarity with the movement against the ban, which is ominous, unprecedented and an attack on freedom of the press. It is indeed arbitrary and a colorable exercise of power by the authorities to muzzle the press."
The IFJ said: "The IFJ condemns the Indian government's ban order on NDTV India and News Time Assam for a day, which it believes is a violation of press freedom. Referring the alleged violations of the programme codes to the News Broadcasting Standards Authority (NBSA), an independent self-regulatory body would have been more in keeping with the spirit of professional peer review. The government's arbitrary decision should immediately be withdrawn."
Written By

IFJ Asia-Pacific
The IFJ represents more than 600,000 journalists in 140 countries.
For further information contact IFJ Asia-Pacific on +61 2 9333 0946
Find the IFJ on Twitter: @ifjasiapacific
Find the IFJ on Facebook: www.facebook.com/IFJAsiaPacific
Comments