Press Statement
TV journalist shot dead in Peshawar, Pakistan
06 Dec, 2018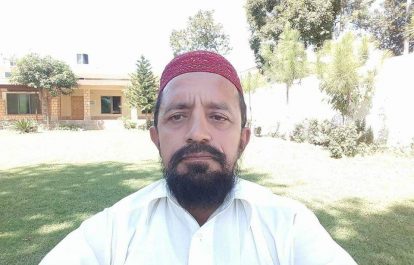 Two gunmen on a motorcycle opened fire on a moving car in which the journalists were traveling from Peshawar to Hassan's hometown Nowshera. The perpetrators were driving a 125cc motorcycle and fired shots from a 9mm pistol and fled the scene. The journalists were taken to a nearby hospital, where Hassan died to his wounds. Sabir is in a critical condition.
The police are reviewing the CCTV footage of the incident to identify the killers. No one has been arrested so far. The police are investigating the incident as a target killing.
PFUJ President GM Jamali said: "The PFUJ strongly condemns the killing of yet another working journalist. We urge the law enforcement authorities to trace the killers and put them behind the bar. The PFUJ has demanded time and again to provide security to the working journalists and provide them a peaceful atmosphere to ensure the freedom of speech and expression but it has not been met. We once again demand the government to ensure safety of the working journalists."
IFJ general secretary Anthony Bellanger said: "The brutal and targeted killing of Noor-ul Hassan in Peshawar is a blatant attempt to silence a critical voice and intimidate the wider media community. The press remains under attack when crimes like this go unpunished, so we call on the Pakistan government and prime minister Imran Khan to take immediate action."
In 2018, the IFJ has recorded the killing of five journalists in Pakistan. On December 31, the IFJ will publish its annual Killed List, available on the IFJ website here.
Written By

IFJ Asia-Pacific
The IFJ represents more than 600,000 journalists in 140 countries.
For further information contact IFJ Asia-Pacific on +61 2 9333 0946
Find the IFJ on Twitter: @ifjasiapacific
Find the IFJ on Facebook: www.facebook.com/IFJAsiaPacific
Comments