Press Statement
TV journalist stabbed to death in Tripura, India
21 Sep, 2017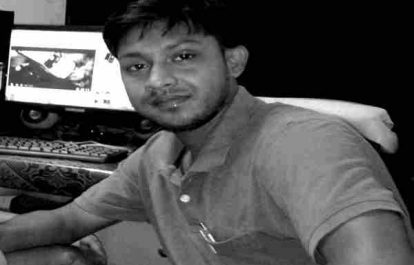 The International Federation of Journalists (IFJ) and its affiliate the National Union of Journalists (India) strongly condemn the killing of journalist Santanu Bhowmik in Mandwai near Agartala, capital of Tripura state in northeast India on September 20. The IFJ demands immediate prosecution of the assailants to ensure justice to the slain journalist.
Bhowmik, 28, a journalist with cable television channel Dinraat was attacked with sharp weapons while covering clashes between supporters of the Indigenous People's Front of Tripura (IPFT), a tribal party agitating for a separate state, and the Ganamukti Parishad, the tribal wing of the Communist Party of India, Marxist (CPI-M), the ruling party in the state.
Bhowmik was covering the agitation and road blockade by the IPFT when he was attacked, possibly with sticks and rods. The police found him with serious stab injuries and he was rushed to a hospital where doctors declared him 'brought dead'. He had injuries on his head.
NUJ(I) President Ras Bihari termed the killing as a failure of the administration to protect the journalists. Reiterating its demand for a Journalists Protection Act to ensure safety and end impunity for attacks on journalists, the NUJ(I) said: "We demand adequate compensation to the murdered journalist and appeal to the state authorities to ensure that such incidents should not occur in future. In addition, we also demand immediate arrest of the culprits."
Prasanta Chakraborty, the General Secretary of Tripura State Union of Journalists said: "The killing is the most brutal act and such a brutal act is an attempt to stall the movement of the journalists and fearless coverage of anti-national and anti-people activities. We strongly criticize this barbaric act and demand the state government to nab the culprits at the earliest. We also demand to look into the security of the media persons, while covering different events in the state."
IFJ general secretary, Anthony Bellanger said: "The brutal murder of Bhowmik highlights the deteriorating environment India's media are working in. While we welcome the quick response by the police in arresting four members of the IPFT in connection with the killing, decisive action needs to be taken by the Indian government to stop the worsening culture of violence and impunity."
Bhowmik is the fourth journalist to be killed in India this year. IFJ records show that 16 journalists have been murdered in India since 2015, bringing the total number of journalists killed since 1990 to 106, and underlining, once again, the need for safety measures for journalists covering conflicts.
Comments