Press Statement
Two journalists killed on assignment in Taliban attack
06 Jun, 2016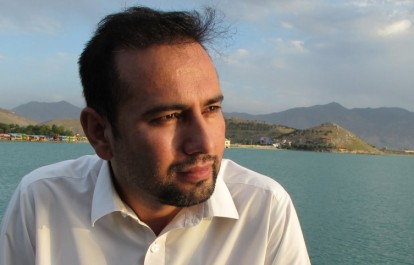 The International Federation of Journalists (IFJ) joins its affiliate the Afghan Independent Journalists Association (AIJA) in condemning the killing of a local translator and American photojournalist in Helmand province, in southern Afghanistan on Sunday 5 June. The IFJ demands urgent action from the Afghanistan government to ensure the safety for the Afghan media community.
Zabibullah Tamanna, a local fixer/interpreter, and David Gilkey, an American photojournalist with the National Public Radio (NPR), both embedded with the Afghan Special Forces, were killed when the armored vehicle in a convoy they were travelling in was struck by an 82mm rocket in a Taliban ambush near Marjah in Helmand.
The vehicle carrying Gilkey and Tamanna was destroyed and their bodies were only recovered following heavy firefight.
Gilkey, 50, was an award-winning journalist who had extensive experience covering conflicts in Gaza, South Africa, Iraq, the Balkans and Afghanistan. Tamanna was a freelance journalist who worked for NPR as well as the NBC News and Turkey's Anadolu News Agency. He had also worked with Chinese news agency Xinhua as a photojournalist.
AIJA President Samandar Khan said: "The killing of two journalists is a big loss for journalists and the media family. The incident and other threats to journalists in Helmand show that Helmand is once again very unsafe and a dangerous place for journalists to work in Afghanistan."
AIJA said that more than 70 journalists and media workers are based in the Helmand province and called upon the Afghan government to take distinct measures for journalists' safety in Helmand.
IFJ General Secretary Anthony Bellanger said: " Once again we are reminded of the growing dangers for the media in Afghanistan. The media work in a dangerous and volatile environment, often risking their lives to tell the stories. The IFJ calls on the Afghan government to taken immediate and necessary steps to secure the security of the country's media."
According to IFJ research, 10 journalists have been killed in Afghanistan this year, bringing the total number of journalists killed in Afghanistan since 1990 to 55.
Photo: Journalist Zabihullah Tamanna. AFP PHOTO / PARWIZ SABAWOON
Written By

IFJ Asia-Pacific
The IFJ represents more than 600,000 journalists in 140 countries.
For further information contact IFJ Asia-Pacific on +61 2 9333 0946
Find the IFJ on Twitter: @ifjasiapacific
Find the IFJ on Facebook: www.facebook.com/IFJAsiaPacific
Comments