Press Statement
Two killed in attack on radio station in Takhar, Afghanistan
11 Feb, 2019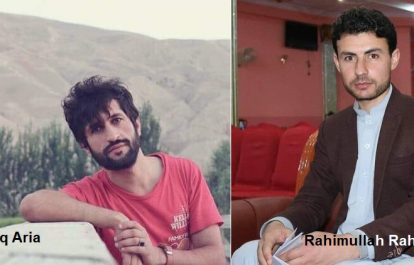 On the evening of February 5, 2019, gunmen stormed office of local radio station Hamsada in the center of city of Talegan, provincial capital of Takhar Province. The unidentified gunmen killed two employees in their office.
The Interior Ministry of Afghanistan confirmed the death of two radio employees, who were responsible for broadcasting programs of the radio. On the other hand, Simin Hussaini, editor of Hamsada Radio Station, confirmed the attack.
Shafiq Areya, reporter for the radio, and Rahimullah, host of a social program, were the two employees of the radio, said Simin Hussaini. She added that the radio station did not receive threat from no party, neither from an individual.
Zabihullah Mujahid, spokesperson for the Taliban group, rejected the group's hand behind the attack, saying that if there was a problem with a radio station, the group would share the problem with the radio station in advance.
Vice President of Afghanistan's Independent Journalists Association Hujjatullah Javid Mujadidi urged the security officials to open probe into the attack.
Head of AIJA along with IFJ condemns the attack, calling on security officials to arrest the perpetuators.
A security official, who serves in Investigation Committee of Cases related to Journalist and Media within the Ministry of Interior Affirms, told AIJA that the initial investigation showed the attack was criminal. He said that police had arrested four suspected people, including two employees of the radio station, adding efforts were underway to arrest other perpetuators.
Written By

Afghan Independent Journalists' Association
Afghan Independent Journalists' Association Dar-ul-Aman Rd, Opp to Habiba High School, Street No 1, House No 10 Karta Seh, Kabul Afghanistan
Comments