Press Statement
Unidentified assailants murder journalist in India
01 Jun, 2017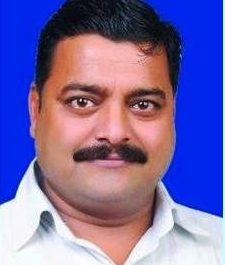 The International Federation of Journalists (IFJ) condemns the killing of a local journalist in Madhya Pradesh, India on May 31. The IFJ demands immediate investigation and arrest of the perpetrators.
Kamlesh Jain, 42, was shot dead by two motorcycle-borne assailants at his office in Pipliya Mandi, 15km from district headquarters Mandsaur. He was shot twice from close range and died on the way to hospital. Jain was reportedly filing stories for Indore-based Hindi daily Nai Dunia, with which he was associated for the last 12 years.
Jain's family said that local illegal liquor sellers had threatened to kill him after he reported their activities to the police a few days back. According to a report the family claimed that Jain had informed the police about the threat.
The IFJ is working with its Indian affiliates to establish the motive of the murder even as the police investigation is underway. Jain is the second journalist to be murdered in India in 2017 and the killing came merely two weeks after the brutal murder of journalist Shyam Sharma, also in Madhya Pradesh.
The IFJ expresses its condolence to the Jain family and stands in solidarity with the local journalist community.
The IFJ general secretary, Anthony Bellanger, said: "The IFJ condemns the murder of Kamlesh Jain in India. The two murders of journalists in two weeks illustrates the dangerous conditions that journalists in India are facing. We call on the Indian authorities to immediately and thoroughly investigate this murder and bring those responsible to justice."
Written By

IFJ Asia-Pacific
The IFJ represents more than 600,000 journalists in 140 countries.
For further information contact IFJ Asia-Pacific on +61 2 9333 0946
Find the IFJ on Twitter: @ifjasiapacific
Find the IFJ on Facebook: www.facebook.com/IFJAsiaPacific
Comments