Press Statement
Unidentified gunmen shoot TV journalist dead in Kandahar
26 Apr, 2018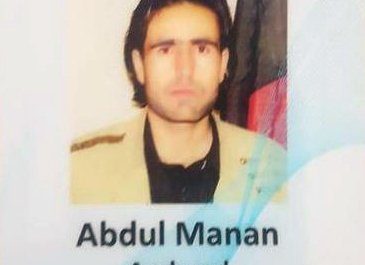 Two unknown gunmen shot dead Kabul News TV journalist Abdul Manan Arghand, 31, on April 25, 2018 at Yarana Market in the outskirts of Kandahar city, Afghanistan. 

The International Federation of Journalists (IFJ) strongly condemns the killing of journalist Arghand and demands immediate action from the authorities to arrest and punish the killers..
Arghand was in his car when two gunmen on a motorbike intercepted him and opened fire at himkilling him on the spot at around 9 am. He had reportedly received threats and had notified security authorities about the threats.
Arghand was working as a journalist for 13 years and was currently associated with private TV station, Kabul News and Chinese news agency, Xinhua. He is survived by his wife and three children. The police said they are investigating the killing but have not arrested anyone as yet.
Arghand is the first journalist to be killed in 2018 in Afghanistan, following the killing of a Radio Television Afghanistan driver in January. Afghanistan is one of the most dangerous countries for journalists globally with 2017 seeing the killing of 12 journalists and media staff.
Anthony Bellanger, IFJ general secretary said: "The increasing number of journalists being killed in Afghanistan continues to raise concerns about the steps the government is taking to ensure the safety and security of the country's media. Each time that a journalist is killed in Afghanistan, the rest of the media community also comes under attack, living and working in a culture of fear and impunity. We demand immediate action, and steps to ensure an end to the senseless killing of media workers in Afghanistan."
Written By

IFJ Asia-Pacific
The IFJ represents more than 600,000 journalists in 140 countries.
For further information contact IFJ Asia-Pacific on +61 2 9333 0946
Find the IFJ on Twitter: @ifjasiapacific
Find the IFJ on Facebook: www.facebook.com/IFJAsiaPacific
Comments