Press Statement
UP state minister threatens local journalists
18 Aug, 2015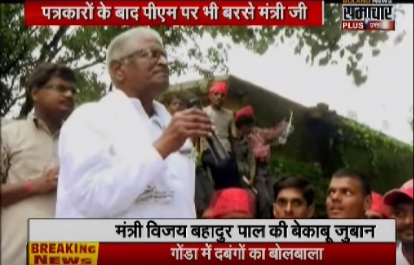 The International Federation of Journalists (IFJ) joins its affiliate the Indian Journalists Union (IJU) in condemning the threatening statement made by a Uttar Pradesh Minister to the journalists. The IFJ demand the Uttar Pradesh Government take immediate steps to remedy the current safety situation facing media workers in the state.
Uttar Pradesh Minister for Secondary Education Vijay Bahadur Pal claimed to 'cut the journalists to size' if they criticize the Samajwadi Party-led Government in the Indian state during his address at the closing ceremony of a cycle rally in Kannauj on August 12. Pal said: "Some journalists think they can frighten us through their writings. They don't know if Samajwadis get enraged, they will be cut to size."
The statement came just two days prior to the brutal killing of Sanjay Pathak. Pathak's body was discovered by local police on August 14, when they saw two persons dragging the body. Pathak is the second journalist to be killed in Uttar Pradesh in less than a month following the brutal murder of Raghavendra Dubey.
The Press Council of India Chairman Justice C K Prasad called for the explanation of Minister Pal on his reported threat.
In a statement, IJU President S N Sinha, Secretary-General Amar Devulapalli, Press Council of India members K Amarnath and Prabhat Dash expressed concern over the repeated threats to the media persons by ministers in Uttar Pradesh.
The IJU said: "It is matter of grave concern that a minister threatened the journalists if they criticize the state government."
The IFJ said: "The IFJ is outraged by the comments by the Minister, which are not only a threat to journalists' and their safety but also press freedom and freedom of expression."
The IFJ said: "The IFJ express serious concerns for the deteriorating safety situation for media workers across India and particularly in Uttar Pradesh. The local government needs to be supporting the media community not making damaging comments that further weaken the media."
Written By

IFJ Asia-Pacific
The IFJ represents more than 600,000 journalists in 140 countries.
For further information contact IFJ Asia-Pacific on +61 2 9333 0946
Find the IFJ on Twitter: @ifjasiapacific
Find the IFJ on Facebook: www.facebook.com/IFJAsiaPacific
Comments