Press Statement
Vale AINEF President Subodh Bose
17 Feb, 2015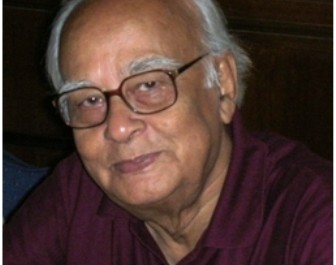 The International Federation of Journalists (IFJ) is deeply saddened by the death of Subodh Bose, the president of IFJ affiliate All India Newspaper Employees Federation (AINEF), in Kolkata, India on Friday, February 13, 2015.
The IFJ joins the AINEF in expressing heartfelt condolence to the family and media and union friends and colleagues of Bose. He was 84 years old.
Subodh Bose entered journalism in the 1950s and throughout his career was an active trade unionist and journalist. As one of the builders of the AINEF he served as secretary, vice-president and then finally president. He also served as president of the West Bengal Newspaper Employees Federation and the 'Jugantar' Employees Union, the paper he ultimately retired from.
SK Pande, the vice-president of the AINEF and the president of the Delhi Union of Journalist (DUJ) said: "As a trade union leader, he was one of the builders of the AINEF."
Ch Purnachandra Rao, the vice-president of the AINEF and the general secretary of the Andra Pradesh Journalists Union (APJU) said: "Bose was instrumental in the success of the 12 years long battle for the wage board to the journalists and media staffs."
The APJU unanimously resolved that the demise of Subodh Bose is a great loss to the journalists unions in India.
Jacqui Park, the IFJ Asia Pacific director, said: "Comrade Subodh Bose was a giant of the union movement. A veteran journalist, he was widely respected internationally for his leadership of AINEF."
The IFJ offer its condolences to Bose's family and colleagues.
"We hope that the strong legacy of Subodh Bose will continue to inspire future generations in India's media to take on activism and leadership to work for the rights of media employee across India." said the IFJ.
Written By

IFJ Asia-Pacific
The IFJ represents more than 600,000 journalists in 140 countries.
For further information contact IFJ Asia-Pacific on +61 2 9333 0946
Find the IFJ on Twitter: @ifjasiapacific
Find the IFJ on Facebook: www.facebook.com/IFJAsiaPacific
Comments