SAMSN Blog
Who fixes, who reports?
05 Dec, 2016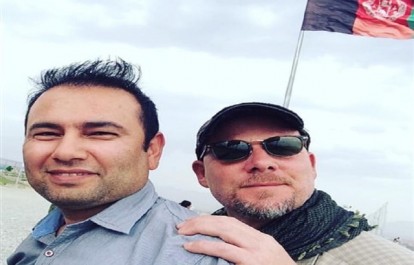 Priyanka Borpujari analyses the power imbalance inherent in terms like 'fixer' and 'foreign correspondent'.
On December 7, 2016, Angel İstek Alcu, the first woman to receive the Martin Adler Prize will be honoured at the Rory Peck Awards ceremony. Her citation says that "She is regarded by visiting journalists as one of the region's most trusted and knowledgeable fixers," and acknowledges her work in a very dangerous environment. Alcu works in Diyarbakir, the epicentre of the war between Kurdish insurgents and the Turkish government. More significantly, she lives there.
How is a 'foreign correspondent' defined? And who is a 'fixer'? Does a foreign correspondent only hail from North America, Europe and Australia? Such 'foreign correspondents' visit the global South, or West Asia, hire people like Angel İstek Alcu or myself as 'fixers', and often go on to bag the byline, the big pay and possibly even awards.
In 2014, I was contacted by a professor from a journalism school in California, who wanted to bring 15 students to India as part of a reporting trip. The timing was right: one of the most significant elections in Indian history was to take place later that year, and much of the election campaign was polarising people on religious and thereby political grounds. This professor had heard of my previous journalism covering issues of human rights and justice, and a senior journalist suggested that we work together.
We agreed upon my fees for three weeks of work. This included a few Skype conversations about the stories the students researching about on their own, two weeks to research and setting up appointments, and then a final week to spend with the group in Mumbai, India, as they explored their stories. Needless to say, for their time in India, I knew that I had to be there for them for any translations, and directions through the city.
I was wrong to assume that these students would have a tough time with their stories and getting around the city. They stayed at a premium hotel (where a room was also booked for me), and taxis were the only mode of transport. My insistence that they use Mumbai's vibrant train and bus service to truly experience the city – and thereby nuance their own reporting – fell on deaf ears. The professor ignored my suggestion to instruct her students to discuss their stories with each other. The cutthroat competition and the ensuing individual approach to reporting was evident as I managed their interview and travel schedules: students had to often interview the same source for their own stories, and yet they did so individually, thus burdening the interviewee.
During one taxi ride with the students en route to an interview, I finally learnt why I could not get through to them. "Our professor told us that you work as a fixer, so we are amazed to know that you too have been a journalist and have spent time as a guest journalist at The Boston Globe," said one of them.
The professor had known of my previous works as a journalist – which included winning a prestigious fellowship – to be able to recruit me to help her students. Yet, I was introduced to them only as a 'fixer'
It took me long to call out this misnomer. Conversations with journalists in India revealed the non-uniqueness of my experience; at international forums, journalists that I met from other countries in the global South shared similar experiences. One forum where I discussed this problematic issue, which distorts what could have been a collaborative journalistic relationship, was with Jonas Nordling of the Swedish Union of Journalists at the Swedish-South Asia Media Project. This is why I had trouble participating in a survey initiated by the Global Reporting Centre as the survey was framed as one for 'fixers' and 'foreign correspondents'.
There are no doubt men and women who would strongly identify with the terminology of the job they do. However, a sweeping label of a journalist who is native to and works in the town as a 'fixer', working for a 'foreign' journalist who may be parachuting into that town, is a gross denial of the spirit of journalism, which seeks to address uneven humanscapes. These roles have become established journalistic practices, and continue to reflect the same colonial mindset that does not account for the fact that these 'fixers' are often local journalists who have built their career on perseverance and understanding local nuances, whose shortcuts are served on a platter over evening drinks to the foreign journalist. And in this framing lies the power imbalance in this professional relationship, which is often visible on the job and the way 'fixers' are treated.
It is in the way the American professor began to complain for not furnishing 15 SIM cards for mobile phones for her students before their arrival, without trying to understand the regulations in India that forbid making such bulk purchase of SIM cards. The skewed power dynamics were also reflected when her students felt no remorse in not showing up for interviews I had set up, thus jeopardising my relationship with these interviewees.
Trips to conflict areas take place without an insurance cover for the 'fixer', and without any contingency plan in case of abduction, detention or worse. Who will negotiate on behalf of the 'fixer'? Who will pay the ransom to have her released? Who pays the medical bill if the 'fixer' is injured?
My contact list that I have accrued over the years.
My convincing for interviews for your story.
My translation of tragedies and emotions into words you may best understand.
My perspective behind local idioms and customs.
My experience that protects, or encourages, you to walk that street with your camera at night.
And yet,
The byline belongs only to you.
The awards are won only by you.
The one to be addressed as journalist is only you.
Even while awarding the Martin Adler Prize for freelancers, the citation of "foreign correspondents" talks about about the ways in which the fixers can "make everything possible", thus further legitimising power imbalances: the local journalist's expertise and body of work is within the framework of what s/he can serve the foreign colleague.
Will these same foreign correspondents be ready to be hired by me, according to the budget I can afford, when I am visiting their countries for stories? The 'foreign correspondent' visiting India cannot do her/his job without the power imbalance of this relationship legitimised by the use of the term 'fixer'.
The reality is, the usage of the term 'fixer' is still the standard working model in many newsrooms. According to Peter Klein who is leading the survey mentioned above, when these issues confront mainstream North American or European journalists, there is rarely an acknowledgment that the 'fixer' relationship might be problematic, or even that different approaches could work.
Not that this power play is absent within the wide spectrum of journalism in India. The movie Peepli Live, in its tragic satire, articulated this power dynamic between journalists working for major news houses, and the local journalist for whom journalism is not even viable as a livelihood source.
I am guilty of having travelled to parts of rural Assam with local colleagues who offer their "help" (and sometimes disappear the next day), without me giving them any byline, leave alone a payment. Because, as a freelancer, I am not even sure what story will emerge from such trips, let alone have a stash of cash on my way along. Sometimes, these journalists are happy to help because a colleague from the mainstream press is in their backyard to report on an issue that is ignored even in the local press. Sometimes, the local journalists are definitely hoping for leads to break into the mainstream media market.
The ways that I have been hired as a 'fixer' by foreign (= mostly White) journalists, and the ways I have gone about doing my own reporting without an assigned mandate from an editor but truly lancing out, ought to get us to reflect on the state of journalism today whereby only certain narratives are repeatedly chased. The solution is collaborative journalism that can go beyond terminologies that reflect power differences in practice.
So what term would I prefer to refer to a local media person working with a foreign media person? Local colleague. This would involve a joint byline. How would the economics of this relationship look? These are questions we ought to ask when the Internet is becoming the mainstream medium of journalism, with more and more journalists working as freelancers from varying locations, disappearing foreign bureaus, shrinking funds for travel, some passports more powerful than others, and yet issues becoming more global and hence locally visible. The premise of our work as journalists reporting on inequities in the world would seem utterly farcical if we are unable to address the glaring inequity in the way we address each other.

Photo: When Zabihullah Tamanna (left) and David Gilkey were killed in Afghanistan earlier this year, reports listed Gilkey as a foreign correspondent and Tamanna, an accomplished journalist, as his 'interpreter' or 'fixer'. Credit: Monika Evstatieva/NPR.
Priyanka Borpujari is an independent journalist based in Mumbai, India.
Written By
Comments