Press Statement
Abducted Pakistani journalist released after 15 hours
12 Nov, 2015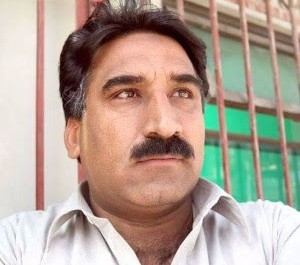 The International Federation of Journalists (IFJ) condemns the abduction of a journalist in Quetta, Balochistan of Pakistan on Tuesday, November 10, 2015. The IFJ demands an immediate investigation into the abduction to find and punish the culprits.
Afzal Mughal, who works for Urdu-language newspaper The Daily Mashriq and also for Online International News Agency, was abducted from his home by at least eight masked assailants on early hours of Tuesday, November 10. According to reports, Mughal was tortured and then thrown in a vehicle and driven to an unknown location. For fifteen hours, his captors questioned him about his family, professional life, and phone calls, especially on calls he had received from banned militant groups regarding news. Following his 15 hours captive, Mughal was dropped outside his house.
It remains unclear who was responsible for Mughal's abduction. However journalists in Balochistan are regularly threatened by the military and intelligence agencies, political parties, criminal groups and militants as well as corrupt local leaders.
The IFJ said: "The IFJ deplore the abduction and torture of Afzal Mughal. While the IFJ is relieved he has returned home, this attack further highlights the unstable environment Pakistan's media operates within. The IFJ, reiterates its calls to Pakistan Prime Minister Nawaz Sharif and the Pakistani government to end the culture of impunity for crimes against journalists in Pakistan, and take action to create a stable and secure media environment."
From November 2 to 23 the IFJ is running its annual #EndImpunity campaign to call for action for impunity for crimes against journalists. On November 2, the IFJ and Pakistan affiliate, the Pakistan Federal Union of Journalists (PFUJ) sent a letter to Prime Minister Nawaz Sharif demanding action. Pakistan is the deadliest country to be a journalist in South Asia. Join the #EndImpunity campaign here.
Photo: Afzal Mughal who was abducted and held captive for 15 hours. 
Written By

IFJ Asia-Pacific
The IFJ represents more than 600,000 journalists in 140 countries.
For further information contact IFJ Asia-Pacific on +61 2 9333 0946
Find the IFJ on Twitter: @ifjasiapacific
Find the IFJ on Facebook: www.facebook.com/IFJAsiaPacific
Comments