Press Statement
Alert: Former Tolonews journalist killed in targeted attack
07 Nov, 2020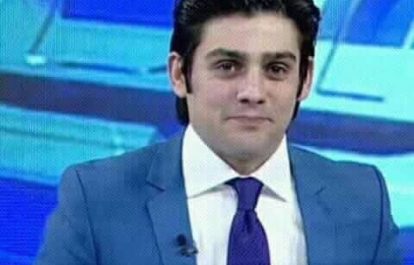 Yama Siawash, former TOLO news television journalist in Afghanistan was killed on November 7 in the targeted explosion in Makrorayan-e-Char area of Kabul. The International Federation of Journalist (IFJ) and the Afghan Independent Journalists' Association (AIJA) are deeply saddened by the incident and urge authorities to conduct a thorough and transparent investigation into the journalist's killing and hold those responsible to account.
According to the police, the explosion was targeted at the vehicle carrying the TOLO news's former reporter Siawash and two others. Details of the incident are yet to come. The IFJ and the AIJA are collecting additional information about the incident.
The blast comes within a week of the terrorists-attack in Kabul University killing 20 people and injuring 40.
Targeting the vehicle carrying media workers is not new in Afghanistan. On May 30,a roadside bomb killed  journalist, Zamir Amiri and technician Shafiqullah Zabih, who were on a bus carrying 15 Khurshid TV employees.In August 2019, a similar attack struck a Khurshid TV van, injuring three employees and killing two passers-by.
Afghanistan is one of the world's deadliest countries for journalists. According to the IFJ South Asia Press Freedom Report, six journalists were killed in Afghanistan in 2019.
Written By

IFJ Asia-Pacific
The IFJ represents more than 600,000 journalists in 140 countries.
For further information contact IFJ Asia-Pacific on +61 2 9333 0946
Find the IFJ on Twitter: @ifjasiapacific
Find the IFJ on Facebook: www.facebook.com/IFJAsiaPacific
Comments