Press Statement
Alert: Radio Free Europe correspondent killed by car bomb
12 Nov, 2020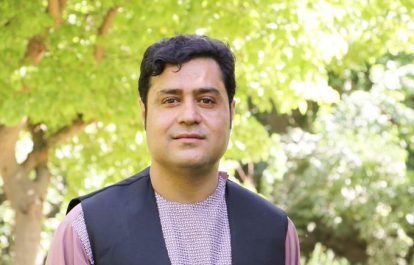 Radio Free Europe / Radio Liberty (RFE / RL) correspondent Elias Daei was killed in an explosion in the Helmand province of Afghanistan on November 12. The International Federation of Journalists (IFJ) is deeply concerned about the deteriorating situation for journalist safety in Afghanistan.
According to Afghan Independent Journalists Association (AIJA), the journalist was killed when the car bomb exploded in his car. The IFJ and AIJA are gathering more information about the incident.
With the targeted killing of Daei, the number of journalists killed in Afghanistan this week reaches two. Last week, Yama Siawash, former TOLO news television journalist was killed in a targeted explosion in the Makrorayan-e-Char area of Kabul.
The killing of the journalists follows the devastating terrorists-attack on Kabul University on November 2, killing 20 people and injuring more than 40, is a reminder of the deteriorating security situation in the country.
Afghanistan is one of the world's deadliest countries for journalists. According to the IFJ South Asia Press Freedom Report, six journalists were killed in Afghanistan in 2019.
The killing comes during the IFJ's 2020 End Impunity for Crimes against Journalists campaign to demand governments put an end to impunity and to highlight and denounce crimes targeting journalists.
Written By

IFJ Asia-Pacific
The IFJ represents more than 600,000 journalists in 140 countries.
For further information contact IFJ Asia-Pacific on +61 2 9333 0946
Find the IFJ on Twitter: @ifjasiapacific
Find the IFJ on Facebook: www.facebook.com/IFJAsiaPacific
Comments