Press Statement
Arrest warrant issued for senior Pakistani journalist
26 Sep, 2018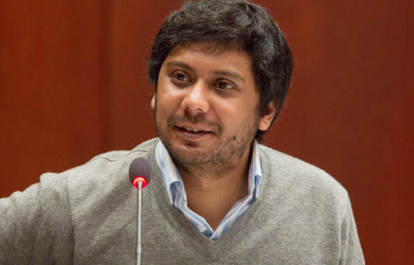 The Lahore High Court issued a non-bailable arrest warrant for journalist Cyril Almeida over an interview with former Prime Minister Nawaz Sharif. He is required to appear at the next hearing of a case seeking action against the former PM on charges of treason. The International Federation of Journalists (IFJ) expresses serious concerns over the arrest warrant; and urges the Court to withdraw the warrant.
On September 24 the Court summoned Almeida, the assistant editor of Dawnnewspaper, to appear for the next hearing on October 8, in a case relating to an interview, published in May, 2018. In the interview, Sharif had said the "attacks in Mumbai (in 2008) were carried out by people from Pakistan," according to reports. The court also ordered Almeida to be placed on the Exit Control List (ECL), barring him from international travel.
Almeida was banned temporarily from leaving Pakistan in October 2016 shortly after he wrote an article about a rift between the government and the military.
Dawn, in an editor's note, said: "Mr. Almeida is a law abiding citizen, and sincerely believes in the rule of law. He is a seasoned journalist and has never shied away from such matters…There is absolutely no question of him not being present at the next hearing on October 8, as desired by the honorable court. He will certainly be there."
The Human Rights Commission of Pakistan (HRCP) and journalists unions have also expressed concern over the issuance of a non-bailable arrest warrant against Almeida.
The IFJ said: "The IFJ is concerned by the arrest warrant against prominent journalist Cyril Almeida for an interview he conducted and published in the newspaper. It's journalists' rights and responsibilities to report fact and present opinions of the prominent people of the society, and the interview with a former prime minister in no way is an act of treason. The IFJ considers an arrest warrant to present journalist in a court is an excessive and unnecessary measure therefore urges the court to withdraw it."
Written By

IFJ Asia-Pacific
The IFJ represents more than 600,000 journalists in 140 countries.
For further information contact IFJ Asia-Pacific on +61 2 9333 0946
Find the IFJ on Twitter: @ifjasiapacific
Find the IFJ on Facebook: www.facebook.com/IFJAsiaPacific
Comments