Press Statement
Bangladesh: Journalist arrested for year old news report
26 May, 2021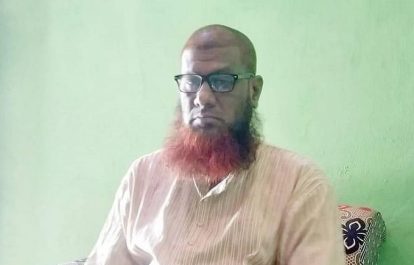 Al Amin Hossain, the Meherpur district correspondent for Daily Business Bangladesh, was arrested under the Digital Security Act (DSA) for publishing a news report against a political leader last year. The International Federation of Journalists (IFJ) urges the authorities to drop all charges against the journalist.
Al Amin Hossain was arrested on May 22 at his residence at Banshbaria in Gangni municipality in response to a case that was filed against him on May 13, 2020 by Sabuj Hossain, the nephew of the Gangni-2 constituency MP, Maqbool Hossain. The case statement filed at Gangni Police Station in Gangni Upazila contends that the journalist published a false news report against Maqbool Hossain in the Meherpur Protidin newspaper last year.
Al Amin Hossain's piece accused  Maqbool Hossain of occupying someone else's house for the last 26 years. Others charged over the accusation were MAS Emon, the publisher of newspaper Meherpur Protidin and its editor, Yeadul Momin.
Meanwhile, media reports that Meherpur Senior Judicial Magistrate Rafia Sultana granted bail to Al Amin Hossain at 5:30pm, the same day he was arrested.  Earlier, Meherpur Chief Judicial magistrate had issued an arrest warrant for the journalist on March 9, following submission of a formal charge sheet issued from the police.
According to Article 19, a human rights organisation, more than 457 people were prosecuted and arrested in 198 cases filed under the Digital Security. Of this figure, 75 were journalists. Charges under the DSA carry a maximum penalty of 10 million taka (USD $118,000) and up to ten years' imprisonment.
The IFJ said: "The IFJ has long been advocating against the draconian Digital Security Act. We continue urging the authorities to release journalist Al Amin Hossain immediately and drop all charges against him. Silencing the voices of journalists is not acceptable."
Written By

IFJ Asia-Pacific
The IFJ represents more than 600,000 journalists in 140 countries.
For further information contact IFJ Asia-Pacific on +61 2 9333 0946
Find the IFJ on Twitter: @ifjasiapacific
Find the IFJ on Facebook: www.facebook.com/IFJAsiaPacific
Comments