Press Statement
High Court halts Press Trust of India's mass layoff
28 Nov, 2018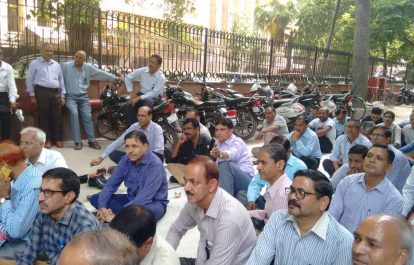 The Delhi High Court passed an order on November 27 halting the retrenchment of 297 employees of the Press Trust of India (PTI). The International Federation of Journalists (IFJ) joins its affiliate the National Union of Journalists (India) and the Indian Journalists Union (IJU) in welcoming the court order and congratulating the Federation of the PTI Employees Union for their struggle for labor rights.
Justice C Hari Shankar passed the order on the petition filed by the Federation of PTI Employees Union saying the 'arbitrary policy of the management didn't follow the rules of retrenchment'. The PTI, the largest news agency in India incorporated in 1947, had laid off 297 staff across the country on September 29 through a notice by PTI's Chief Administrative Officer. The PTI said retrenchment letters were sent to homes of the laid off workers and their dues transferred to their bank accounts. The management claimed that their posts – transmission supervisors, engineers, assistants and attenders, have become redundant.
IFJ affiliates NUJI and the IJI had joined other unions in expressing solidarity with the Federation of PTI Employees Union in their struggle against the retrenchment and had demanded that the retrenchment be withdrawn with immediate effect.
Prajnananda Chaudhuri, the NUJ(I) President, said: "The NUJ(I) congratulate the PTI employees and their Union for getting a stay against the illegal retrenchment of about a 300 employees all over the country. Its a great victory of trade unions and the newspaper employees."
IJU President D Amar said: "The High Court order is a victory of working journalists and the trade union movement in the media, which in the recent past has been facing many challenges. The IJU also notes that the High Court's stay and refusal to grant time to the PTI management to appeal against the order, renews hope that the recent trend of arbitrary laying off of employees and journalists by various media organisations would be curtailed sooner than later."
The IJU also cautioned the PTI management against delaying tactics and said it must ensure justice and fair play.
The IFJ said: "The IFJ welcome the order by the Delhi High Court staying the arbitrary and illegal layoff of the 297 employees of the Press Trust of India; and hope that the Court will upheld the labor rights of the staff in its final verdict in the case. The IFJ also congratulates the Federation of PTI Employees Union for the success in its struggle and express solidarity in its continued advocacy for labor rights. The IFJ urge all media houses to respect the rights of their employees on any decisions regarding their employment."
Photo: PTI journalists protesting the mass layoffs. Credit: Newsclick
Written By

IFJ Asia-Pacific
The IFJ represents more than 600,000 journalists in 140 countries.
For further information contact IFJ Asia-Pacific on +61 2 9333 0946
Find the IFJ on Twitter: @ifjasiapacific
Find the IFJ on Facebook: www.facebook.com/IFJAsiaPacific
Comments