Press Statement
IFJ pushes for accountability with social media policy for media houses
31 Mar, 2017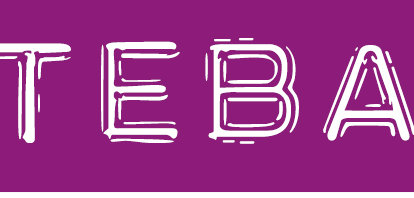 Today, the International Federation of Journalists (IFJ) along with the South Asia Media Solidarity Network (SAMSN) and the South East Asia Journalist Unions (SEAJU) released an Online Harassment Social Media Policy for Media in a bid to make media companies and editorial managers more accountable for online abuse and harassment faced by journalists.
The IFJ policy was formulated for Byte Back, an IFJ campaign across Asia and the Pacific which explores the extent of online harassment and particularly the impact on women in media.
The IFJ said: "As news media goes digital, it is increasingly part of a journalist's job to have a strong and visible presence online. But this exposure also leaves media workers – especially women journalists – vulnerable to cyber harassment, trolling, threats and intimidation. The impact of such attacks can be so great, that it can lead to self-censorship or drive journalists out of important online spaces altogether."
SAMSN said: "Media owners and management must adopt policies that create safe online spaces for democratic debate and deal firmly with online abuse directed at women journalists. Those visibly standing by their female writers help to push back against trolls and harassers."
SEAJU said: "This policy provides simple and practical ways to minimise online harassment. This complex issue must be priority for media organisations to ensure that all voices remain online. Protecting women and all employees ensures a safer working environment for employees both online and offline."
The IFJ policy sets minimum standards, principles and actions aimed to counter and quash online harassment early. It also provides guidelines and outlines a practical program of action for media houses to begin creating safer online spaces for independent news and comment.
The IFJ said: "Online harassment needs to be taken extremely seriously as a cybercrime and a threat to press freedom. This policy can be a proactive tool for media houses to not only demonstrate support for women journalists to express themselves online, but to also create meaningful action to counter abuse before it gets out of control."
The IFJ recognises that the fight to protect freedom of expression in the online space can only be won through collaborative action between media houses, their unions and representative associations and journalists; this social media policy creates a road map for media houses to fulfill their responsibility in creating safer spaces for media workers online.
The IFJ president, Philippe Leruth, said: "Journalists all around the world need to join together in this fight for freedom of expression and safety online."
The IFJ Social Media Policy for Media Houses can be accessed here
Written By

IFJ Asia-Pacific
The IFJ represents more than 600,000 journalists in 140 countries.
For further information contact IFJ Asia-Pacific on +61 2 9333 0946
Find the IFJ on Twitter: @ifjasiapacific
Find the IFJ on Facebook: www.facebook.com/IFJAsiaPacific
Comments