Press Statement
Editor arrested and charged with militancy in Kashmir, India
04 Sep, 2018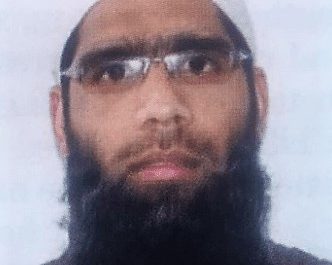 Indian police arrested and detained the assistant editor of the Kashmir Narrator over alleged militancy crimes and held him for six days without charge. The International Federation of Journalists (IFJ) joins its affiliate the Indian Journalist Union (IJU) in condemning the arrest and detention of Aasif Sultan and demands his immediate release.
Police arrested Asif Sultan for questioning at his home in Jammu and Kashmir state on the evening of August 27. He was illegally detained for six days and was questioned about stories he published in the magazine.
Following concerns raised by journalist unions, Sultan was finally presented to court on September 1 but remained in police custody for another week over his alleged involvement in militancy-related incidents.
Police also seized his laptop, cell phones and other documents.
Sultan's family and the magazine strongly refute the allegations and claim they have been falsified by police.
In police custody, Sultan was questioned over his coverage of militant commander Burhan Wani in the June issue of the magazine, as well as being interrogated over his ideology and other stories, the Kashmir Narrator said in a statement.
Sultan is not the first journalist in Kashmir to be arrested for dubious  charges of militancy involvement. Photojournalist Kamran Yousuf was detained for more than six months before finally being released on bail in March, 2018. Kashmir Observer daily's Aqib Javed Hakim was also summoned to New Delhi and interrogated on July 14 and 15 this year over an interview with a separatist leader.
The IFJ said the situation for journalists in Kashmir remains grim with media on the edge, particularly following the June 14 assassination of Shujaat Bukhari, the editor of Rising Kashmir daily, outside his office by unidentified gunmen.
Indian journalists union (IJU ) Secretary General, D Amar, said: "Taking Sultan into custody smacked of a bigger agenda of authorities to silence journalists and media in the troubled State. Sultan's detention was illegal as no case had been filed against him and the police had hoodwinked the family by saying they would release him, but instead produced him in court seeking his custody."
The IJU also slammed the police for falsely charging Sultan for his alleged "complicity for harbouring known terrorists involved in serious of terror crimes," and went on to say these actions were a clear attack on freedom of the press. The Kashmir Working Journalists Association and the Kashmir Journalists Association have also demanded his immediate release.
IFJ General secretary Anthony Bellanger said: "The arrest and charge against Asif Sultan for his reporting is deplorable and unacceptable. We demand his immediate release and urge the Indian to critically address the deteriorating situation for media workers in Kashmir who are increasingly being targeted for doing their job."
Written By

IFJ Asia-Pacific
The IFJ represents more than 600,000 journalists in 140 countries.
For further information contact IFJ Asia-Pacific on +61 2 9333 0946
Find the IFJ on Twitter: @ifjasiapacific
Find the IFJ on Facebook: www.facebook.com/IFJAsiaPacific
Comments