Press Statement
Pakistan: second journalist shot dead in less than 24 hours
10 Sep, 2015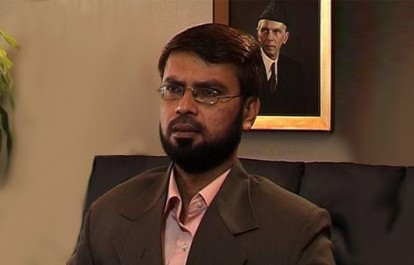 The International Federation of Journalists (IFJ) and its affiliate the Pakistan Federal Union of Journalists (PFUJ) condemn the second murder of a journalist in less than 24 hours in a targeted gun attack in Karachi, Pakistan on September 9, 2015. The IFJ and PFUJ are outraged by the attacks in Karachi and calls for prompt action to arrest those responsible and has re-affirmed its calls on the Pakistani government for decisive steps to be made against ongoing media killings and attacks.
Senior journalist Aftab Alam, who was on sabbatical due to health issues, was killed in a gun attack near his home in Karachi. Unknown assailants opened fire on 42-year-old Alam and fled the scene. Alam was rushed to hospital by his mother and sister but he died from his injuries. Alam was last employed in Geo TV and had also worked for Saama TV earlier in his career.
The murder came only hours after Arshad Ali Jaffery, a 45-year-old Geo TV satellite engineer, was killed as three gunmen fired at the Digital Satellite News Gathering (DSNG) van belonging to f Geo TV in Bahadurabad, Karachi. The van's driver Anees was also injured. On the same day, Abdul Azam, a journalist working for state television, Pakistan TV, was injured in firing in Peshawar, the capital of northwestern Khyber Pakhtunkhwa province.
The double-murder in two targeted gun attacks came days after Pakistani Prime Minister Nawaz Sharif declared Karachi free from 'targeted attacks'.
On the call of PFUJ, protests were held in Lahore, Karachi, Faisalabad, Gujrawala and Hyderabad on September 9 to condemn the new series of attacks on the journalists.
The PFUJ demanded the government to take necessary action to save the journalists community. The PFUJ said: "The killing of Arshad Ali Jaffery, and Aftab Alam in two days is alarming and it exposed the lies that the government is claiming regarding the improvement of the law and order situation in the country."
The PFUJ said that despite increasing media specific attacks, measures have not been taken to investigate the cases of killed journalists.
The IFJ and the PFUJ express condolence to the Alam's family and colleagues.
The IFJ said: "The second murder in less than 24 hours in Karachi is shocking. The IFJ is outraged by the murder of yet another journalist in a targeted attack. The incident is yet another reminder that Pakistan is the most dangerous country for the journalists."
The IFJ reiterates that the Pakistan government should immediately plan and employ a concrete strategy to tackle the situation so as to ensure journalists' rights and its democracy in a safe environment.
Written By

Pakistan Federal Union of Journalists
Pakistan Federal Union of Journalists 8A Aboot Road, Lahore, Pakistan Phone: +92 321 4613322
Comments