Press Statement
Pakistan: Second post-mortem report reveals Aziz Memon murdered
14 Apr, 2020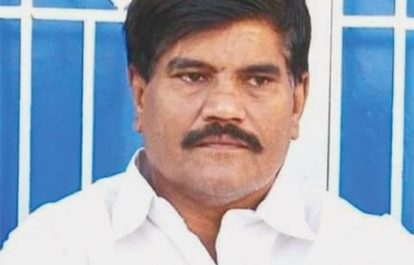 The second post-mortem report of the slain journalist Aziz Memon indicates that he was murdered. The International Federation of Journalists (IFJ) and its affiliate the Pakistan Federal Union of Journalists (PFUJ) condemn the alleged murder and call on the Pakistan government to swiftly investigate on the case to punish the guilty.
The second post-mortem report issued by forensic experts Rizwana Khanzada Mohammad Hussain, Dr Ali Muhammad and Professor Muhammad Akber reveals that traces of at least two other's DNA has been found under the nails of the deceased journalist.The report also states that Memon resisted before being murdered.
The body of Kawish Television Network (KTN) TV and Sindhi-language Daily Kawish journalist, Aziz Memon, was recovered from a irrigation ditch on February 16 with a wire wrapped around his neck. Memon's body was exhumed on March 15 after the Joint Investigation Team (JIT) found the initial post-mortem report 'unsatisfactory'.  In the first post mortem report issued on March 6, doctors at the Mehrabpur Rural Health Center, stated Memon died of asphyxiation, as a result of suffocation.
After the second post-mortem report was made public,JIT, investigating the alleged murder, met on April 12.  The meeting concluded that further investigation is required before any conclusion could be reached. JIT chair also cautioned against jumping to conclusion since more medical report is yet to come.
Earlier Hyderabad Additional Inspector General Police Dr Waliullah Dal and his team briefed the National Assembly's (NA) standing committee on March 4, stating that Memon died the natural death. Following public criticism regarding the impartiality of the probe, Dal was removed from the team on March 7.
Memon, known for his brave reporting, had earlier accused the regional Pakistan People's Party (PPP) leadership as well as Naushehro Feroze police of threatening him for his critical reports on party chairperson Bilawal Bhutto-Zardari. Last year, he received a threat from a Member of National Assembly (NMA) in Pakistan.
PFUJ said: "The PFUJ urges the government of Pakistan to investigate the case further to provide justice and punish the culprits.  PFUJ president GM Jamali and Secretary General Rana Muhammad Azeem vow to continue to follow- up on the case and stage protests if justice is not done".    
IFJ said: The first post-mortem report, second post-mortem report and circumstantial evidence clearly reveal that Aziz Memon was murdered. We are concerned how the case will be handled and call on the JIT to conduct the investigation without political bias or meddling".
Written By

IFJ Asia-Pacific
The IFJ represents more than 600,000 journalists in 140 countries.
For further information contact IFJ Asia-Pacific on +61 2 9333 0946
Find the IFJ on Twitter: @ifjasiapacific
Find the IFJ on Facebook: www.facebook.com/IFJAsiaPacific
Comments