Press Statement
Pakistan: Columnist and social media activist arrested
06 Nov, 2020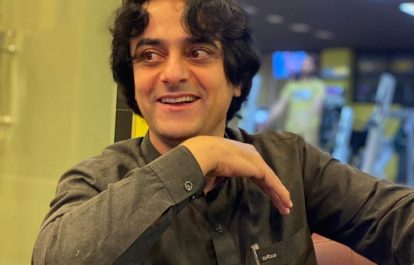 Media columnist and social media activist Bayazid Kharoti, who was reported 'missing' since November 4, had actually been arrested in Quetta on charges of meddling in the work of police. The International Federation of Journalists (IFJ) and its Pakistan affiliate the Pakistan Federal Union of Journalists (PFUJ) denounce the misuse of the authority to detain the media worker and urge that the case be withdrawn.
On November 5 police say they arrested Bayazid Kharoti, a newspaper columnist and the administrator of a Facebook page and WhatsApp group called "Choti Chiri" (Little Bird), on accusations of forcibly entering the headquarters of the paramilitary. In case filed against him, Kharoti is also accused using inappropriate language after police asked him to leave the paramilitary compound. Following the arrest, he appeared before the magistrate's court in Quetta where he was ordered to be remanded for five days.  Kharoti has filed a bail application and a hearing on the application is scheduled for November 6.
Earlier Kharoti's family members and friends claimed he was abducted. Later a spokesman for the Balochistan provincial government Liaquat Shahwani announced Kharoti's arrest after news about his disappearance spread.  Kharoti is known for his critical column and social media posts about government, security forces in Balochistan and corruption in the region.
The Pakistani military has long been accused of harassing journalists to silence the dissent in Balochistan, a region is known for its long-running nationalist rebellion. The arrest of Kharoti indicates the continuation of the gross misuse of the power by authorities, in efforts to silence critical voices.
Kharoti is the latest case of arbitrary arrest in Pakistan. Nabeel Jakhura and Shabi Al Hassan, the president and assistant vice president of BOL Network respectively, were abducted in Karachi on October 8 and released after two days. Similarly, journalist Matiullah Jan, a senior Pakistani journalist who was abducted on July 21 in Islamabad was released late at night on the same day near Fateh Jang, Punjab.
The PFUJ Secretary General Rana M Azeemsaid:"PFUJ strongly condemn the arrest of activist and columnist Bayzaid Kharoti just for his criticism on the authorities. Freedom of speech & expression should not be compromised. This is against the democratic norms."
The IFJ said:"The IFJ notes that arbitrary abductions and arrests of the journalists, media workers, opinion writers and social media activists has been on the increase in Pakistan, in a blatant bid to silence the critics. The IFJ urges the Pakistan authorities respect freedom of expression enshrined in the constitution and ensure that such illegal and arbitrary action ceases."
Written By

IFJ Asia-Pacific
The IFJ represents more than 600,000 journalists in 140 countries.
For further information contact IFJ Asia-Pacific on +61 2 9333 0946
Find the IFJ on Twitter: @ifjasiapacific
Find the IFJ on Facebook: www.facebook.com/IFJAsiaPacific
Comments