Press Statement
Pakistan: Journalist Ali Toor summoned for social media post
04 Jun, 2021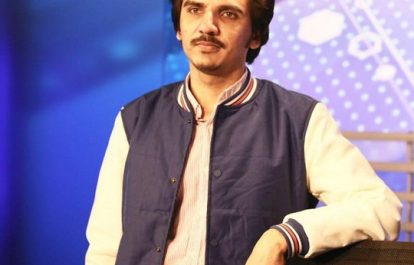 Asad Ali Toor, a journalist and vlogger known for his criticism of the Pakistani military, was  summonsed on May 31 by the Federal Investigation Agency (FIA) on accusations of defaming a government institution thorough a social media post. The International Federation of Journalists (IFJ) condemns the intimidation and harassment of the journalist and urges authorities to withdraw the case.
The Pakistani investigation agency FIA sent a notice titled 'Order for attendance under Section 160 CrPC for recording of statement' to Asad Ali Toor's Islamabad home on May 31 in response to a case filed by Fayyaz Mehmood Raja. The complainant made objection to the post by Toor which he said defamed an institution in the Government of Pakistan. The complaint did not specify which institution and social media post it referred. The notice called for Toor to appear at FIA police station based in Rawalpindi on June 4, 2021, at 11 am and threatened criminal proceedings if the journalist failed to comply the request.
The filing of the case against Toor coincides with the suspension of a popular television talk show host Hamid Mir from Geo News the same day following critical comments about the Pakistani military at a rally protesting an earlier attack on journalist Toor.
On May 25, three gunmen broke into Toor's house and gagged his mouth when he tried to shout for help. His electronic devices, including his mobile phone, were taken and his hands and feet were tied. The attackers were alleged to be from Pakistan's Inter-Services Intelligence (ISI).
It is not first intimidation effort against the journalist. In September 2020, a case was lodged against Toor in an accusation of defaming the military in a Facebook post. The case was dismissed by the Lahore High Court's (LHC). The IFJ's South Asia Press Freedom Report 2020-2021 noted that Pakistan regularly misuses the laws including the Prevention of Electronic Crimes Act (PECA) to criminalise free speech.
The IFJ said: "Intimidation and harassment of journalist using different tactics including by misuse of the law is blatant violation of spirit of the constitution of Pakistan. The IFJ urges the Pakistan government to show respect to the constitutional provision and withdraw the case against Toor."
Written By

IFJ Asia-Pacific
The IFJ represents more than 600,000 journalists in 140 countries.
For further information contact IFJ Asia-Pacific on +61 2 9333 0946
Find the IFJ on Twitter: @ifjasiapacific
Find the IFJ on Facebook: www.facebook.com/IFJAsiaPacific
Comments