Press Statement
Pakistan: Local mafia attack Abb Takk journalists
21 Dec, 2020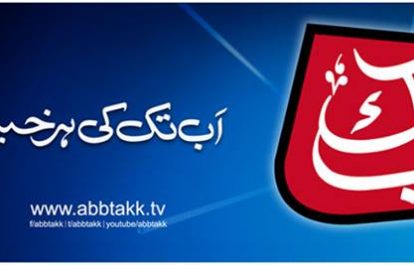 A group of assailants attacked two Abb Takk television journalists on December 18, allegedly in retaliation for stories exposing local mafia operations. The International Federation of Journalists (IFJ) and its Pakistan affiliate the Pakistan Federal Union of Journalists (PFUJ) condemn the attack.
Imdad Pholphoto, Abb Takk'sSukkur bureau chief, and television journalist Altaf Kalorr were the subject of the attacks in Sindh province. According to the PFUJ, nearly a dozen assailants from local mafia involved with land grabbing and robberies entered the Abb Takk office and attacked the two journalists with batons. The bureau chief received serious head injuries while Kalorr had his arm fractured in the attack.Imdad is a known name in the local media fraternity for exposing corrupt practices. The injured journalists were taken to a nearby hospital for the treatment.
The case was registered at Sukkur police station. Based on the First Information Report (FIR), three accused are Abdullah Chachar, Ameer Chachar and Tufail Bhutto, who were all taken in by police.
Journalists are frequently targeted by local mafias for their critical reports about the illegal and corrupt practices in Pakistan.  In August, Abbas Ali Jutt, a journalist affiliated with Daily Sahafat and general secretary of Okara Union of Journalist, was attacked by a drug dealer in Okara district, Punjab, for asocial media post about drug sellers in the district.
The PFUJ general secretary, Rana Muhammad Azeem, said: "We strongly condemn the attack. The PFUJ leadership demands the local police to take immediate action to put the culprits behind bars."
The IFJ said: "The IFJ strongly condemns such the attack and urges the governments of Pakistan and Sindh province to ensure perpetrators are punished regardless of their political affiliations."
Written By

IFJ Asia-Pacific
The IFJ represents more than 600,000 journalists in 140 countries.
For further information contact IFJ Asia-Pacific on +61 2 9333 0946
Find the IFJ on Twitter: @ifjasiapacific
Find the IFJ on Facebook: www.facebook.com/IFJAsiaPacific
Comments