Emerging from the Storm/Bracing for the Challenge: Union Leaders Speak
The year in review, from May 2021 to April 2022, was a challenging one for the media and its unions across South Asia. Still reeling from the pandemic and the destruction it left in its wake — from loss of lives and loss of jobs to a shaky economy – unions struggled on many fronts to protect journalists' rights and press freedom. Despite bleak times, they endured to remain relevant and at the vanguard of change in their communities. Leaders of media unions and associations share their experiences and key learnings from this difficult period.
INDIA: Prioritising journalist security
Geetartha Pathak, president, Indian Journalists Union (IJU)
Over the past year, job losses were one of our main concerns, along with highhandedness by the authorities and media right violations during a time that was already difficult due to Covid-19.
A legal blow was dealt in the shape of the abolition of the Working Journalists Act which determines, along with other laws, the wages of journalists. IJU also successfully lobbied with the government for compensation to the journalists who died of Covid-19.
The year witnessed shrinking civic space in the country, during which journalists and media outlets that criticised the Modi government for its impractical handling of the pandemic were targeted by the authorities. The government took advantage of the pandemic to impose the Disaster Management Act to curb democratic movements like the agitation against Citizenship Amendment Act. The government also put pressure on those media which covered the agitation from a secular perspective.
The IJU demanded enactment of a special law at the federal level to protect journalists. Some states have enacted such a law, but the federal government has not yet responded to our demand. We also raised demand to make rules to determine a uniform pension for journalists throughout the country taking the highest amount given by the government of the north-eastern state of Arunachal Pradesh (Rs 25000/USD 330 per month) as the benchmark.
In this time, IJU has set up gender councils in state unions to bring about gender equity and also refurbished its union structure to accommodate more women in the union leadership. We have asked the media houses to bring gender parity in appointment of journalists in their houses.
Importantly over the past year, we asked our state unions to shift focus from traditional methods and work towards enrolling more young journalists, women, and focus on those working in the digital media which gained prominence during the pandemic due to the shift online. We are changing our state union constitutions so that we can achieve our target.
SRI LANKA: Collaboration is key

Dharmasiri Lankapeli, general secretary, Federation of Media Employees Trade Union, Sri Lanka (FMETU)
As the Covid-19 pandemic worsened in Sri Lanka with curfews and lock downs during most of 2021, the economy has suffered with growing foreign debt and cost of living escalating. There has also been deterioration of the space for democracy, with the government increasing its focus on militarisation. Alongside this, too many media owners and the state-run media are heavily biased, leaving little room for an independent and vibrant fourth estate. As social and digital media have been increasingly critical of the government, measures to control them have been enforced. Some who have exercised the right to freedom of expression have paid a heavy price. Now media organisations that were largely polarised and competing with one another have increasingly realised the need for collective action and collaboration. In 2021, FMETU was able to take the lead in bringing the key media organisations in Sri Lanka and IFJ affiliates together for a discussion on the way forward.
The current proposed Data Protection Authority poses a major threat to civic space in the country. The definitions of personal data and special categories of data remain vague, given that special categories also include data related to offenses, criminal proceedings and convictions. It is essential that the provisions of the bill should exempt journalistic purposes – to avoid compromising media freedom and the professional exercise of freedom of expression. The proposed authority is vested with enormous power, but since it is not established as an independent entity, this power has far-reaching implications for its independence and the execution of its mandate. The authority is also set to prevail over every other law in any inconsistency with the provisions of existing laws, including the Right to Information (RTI).
In the year, collaboration has been built between journalists' unions and other unions operating in the information sector and digital economy to share best practice and common key challenges. The FMETU's response to the Covid-19 pandemic was to conduct research and focus on the impact of Covid-19 on media, jobs, conditions and union and media responses and/or digital media and/or young journalists over the past two years.
FMETU worked toward strengthening mobilisation among young journalists and women journalists since its last congress in October 2021. In order to promote linguistic and ethnic diversity we also launched a trilingual website for FMETU with space for members media contributions.  Senior FMETU district leaders, women journalists and young journalists actively participated in networking for better collaboration and constitutional reform to include young journalists and women journalists as executive committee members of the FMETU.
In terms of improving gender equity within the union, a progressive constitutional change was ratified at the 9th delegates conference of the FMETU in October 2021. This entailed the mandatory appointment of women journalists in key positions of the executive committee, namely president, general secretary or treasurer and increasing the representation of women journalists overall.
The FMETU also organised an online meeting in October 2021 to generate discussion amongst IFJ affiliate organizations in Sri Lanka as well as other journalists' groups that come under the umbrella of journalists' collective held on last 18th of October 2021.
AFGHANISTAN: Crisis Management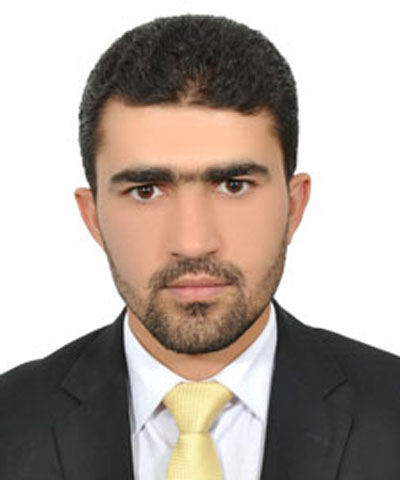 Abdulhadi Rashed, senior adviser for international relations, Afghanistan's National Journalist Union (ANJU)
The political scenario in Afghanistan changed drastically over the past year during which the Afghan government collapsed, and the Taliban came to power. The de facto authorities do not believe in democracy and human rights. In their disdain for civil society, the Taliban restricted access to information, clamped down on the media sector, and threatened Afghan journalists particularly women journalists. Journalists across Afghanistan are regularly detained and harassed. Being a journalist in Afghanistan today is a massive challenge.
Even as the government was toppled, Afghanistan had to face the Covid-19 crisis amidst political upheaval, poverty and insecurity. ANJU conducted capacity building trainings for Afghan journalists in seven provinces of Afghanistan to report on the pandemic. For four months (from August to December 2021), seven roundtables were held to raise awareness about disinformation and misinformation amid Covid-19 news coverage.
Our union has tried its best to play a role for public awareness. On the other hand, it also tried to train journalists and media workers to consider the WHO Guidelines for their physical and psychological health and to understand the importance of the "infodemic" of misinformation and disinformation.
Laws in Afghanistan were previously based on the constitution, but after the collapse of the Afghan government the Taliban announced it would not accept previous laws and would only follow Sharia law. Progressive laws previously guaranteeing access to information were bypassed. ANJU, alongside other unions in Afghanistan, campaigned to accept the previous media law or to amend the repressive laws. The new government does not implement the laws but regularly uses them to threaten and create fear and panic among journalists. At present, there is no real legislative framework for Afghan journalists and media outlets.
ANJU is committed to equal opportunities for both male and female journalists and is implementing gender equity policies within the organisation. Last year we had capacity building workshops across Afghanistan in which 50 per cent were female journalists. In addition, we revised our organisational structure to create key roles for females. Our organisation also has a position for a gender specialist to work for women journalists. Of course, under the current regime, we face immense challenges when the Taliban does not even allow women journalists to work.
In the last year, we witnessed the climax of the crisis in our country. Journalists, along with every single Afghan, faced the catastrophe. Facing these problems, ANJU worked as a leading organisation in the media sector in Afghanistan, even as most journalists left the country when the threat became so high level. ANJU worked to evacuate those at highest risk, creating a database to understand the emergency and financial cases of journalists to allocate funds, and to provide shelter for journalists.
MALDIVES: Revival and growth
Ali Rifshaan, acting president. Maldives Journalists Association (MJA)
Most mainstream media outlets in the Maldives restored salaries to pre-pandemic levels during 2021 as the economy bounced back and vaccination was rolled out. But there has not been a full recovery from the loss of income caused by the pandemic.
Smaller outlets were especially hit hard and continue to struggle. Long-term financial sustainability is therefore a key concern. A relatively high cost of internet packages and the lack of fairness and transparency by state-owned enterprises in handing out advertising contracts – a major source of revenue for the media – are related problems.  
The Maldivian government severely restricted freedom of assembly on the pretext of the pandemic. Police cracked down on gatherings and demonstrations by both political parties and civil society organisations, using force to disperse peaceful protesters. We received multiple reports of police brutality against journalists who were covering a protest against workplace sexual harassment on May 1, 2021. It followed a pattern of abuse by police officers that also includes the use of obscene language and obstruction of journalists covering street protests.  
A bill to merge two oversight bodies that separately regulate broadcast and print, or online media is part of the government's legislative agenda. We have been advocating for a self-regulatory mechanism and believe that the new regulator should have members elected by the media instead of political appointees in order to avoid government control and interference.   
From May to June 2021, the MJA conducted surveys to assess the impact of the pandemic on journalists and media management, with a particular focus on the economic ramifications of measures taken by mainstream news organisations. The findings informed our advocacy and helped design and target interventions.  
The MJA also conducted a study to identify barriers to women's participation in the media as well as gender disparities in mainstream media organisations in terms of the number of employees, equal pay and proportion of women in senior management. Separate surveys were conducted in May and June 2021 targeting journalists and media management. Focus group discussions were also held with women working in the media, including editors, heads of newsrooms and junior to mid-level journalists.  
Under the leadership of president Mohamed Hamdhoon, the MJA was revived after a long hiatus. By September 2021, its membership grew to 170 members. The president however left the post in October 2021 as he felt he was unable to commit enough time due to his work as a journalist. Under his leadership we secured our first ever donor-funded projects and regained membership of the International Federation of Journalists (IFJ).
In the past year, we took up specific initiatives to enhance professionalism. We conducted training programs on environmental reporting and fact-checking and facilitated training opportunities and workshops from international organisations. In August 2021, we released a landmark report on impunity for crimes against journalists, surveyed the perception of journalists and documented the status of media rights violations to serve as a baseline for efforts to protect press freedom. 
BHUTAN: Steady expansion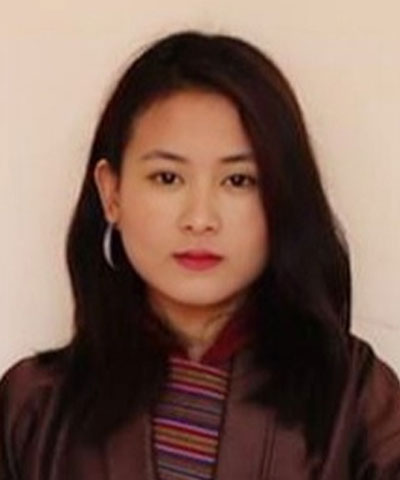 Sangay Choki, programme officer, Journalists' Association of Bhutan (JAB) 
The pandemic has made the last few years challenging for all. JAB's key concern was the financial welfare of journalists, particularly those working with private media houses. As the situation compelled journalists to work from home, quality of news was another concern. The safety of journalists while having to attend duty in such difficult times and mis/disinformation and fake news going viral on various social media platforms was another issue as the ability to differentiate mis/disinformation is not widespread. However, not a single journalist in private media houses lost their job during the last year.
The civic democratic space has expanded slightly over the past year. Now that majority of the people are online, diverse voices are being heard in the online space. Journalists are also able to go more in-depth to report on issues to make these voices to be heard by policymakers.
In order to promote journalists' rights in a sustained manner, JAB hired a lawyer and had a guidebook drafted for journalists in the country. This was aimed at defending media rights, to make journalists feel protected and to ensure legislators are better informed about media and freedom of press.
We are hoping that as we bring together officials from the Media Lawyers' Network and journalists for a coordination and familiarisation as well as a panel discussion on the national broadcaster (Bhutan Broadcasting Service) on Media Law, we will see some changes.
In response to the pandemic, JAB moved several of its activities online in keeping with government directives to contain the spread of the virus. The 6th Annual Journalism Awards were organised virtually for the first time last year.
In terms of gender equity, the effort has been to achieve parity across all our activities.  However, that was not always possible as the number of male journalists in the country is higher than female journalists. Nevertheless, so far JAB has been successful in our effort to improve gender equality within the association and in the Bhutanese media community through gender sensitization workshops and gender equitable staff hiring policies. In the past year, we have had at least three members from LGBTIQ community join as JAB members. We are hoping we can include more in the coming years. We can, without a doubt, say that JAB has been looking through a gender lens in whatever step we take.
JAB is a small association and in the last few years, regardless of the challenges posed by the pandemic, we have been able to do more than expected with the limited human resource. JAB successfully completed a major project supported by the United Nations Democracy Fund and another project by EU Helvetas Bhutan.
JAB has hired youth from colleges as interns, not just to assist or help us, but also to make them understand and experience the real world of work. Through this, we have been able to engage them with our activities.
Earlier JAB membership was confined only to the journalists in the country. Beginning in 2020 we opened the association for bloggers, social media influences and freelancers. Our sphere of influence is thus slowly but surely expanding.
NEPAL: Digital disruption and its fallout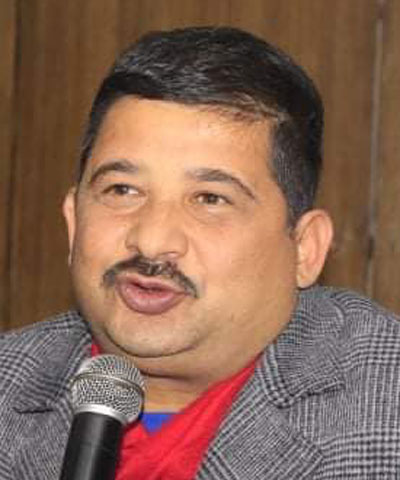 Bipul Pokhrel, President, Federation of Nepali Journalists (FNJ)
The impact of Covid-19 was harsh on the Nepali media, though it affected us less during this year as compared to 2020. FNJ conducted a survey in 2020, where it was observed 6 per cent of loss of jobs in terms of termination of jobs or forced unpaid leave for indefinite periods. The year saw job losses, low or no pay, irregular pay, cutting back on facilities for journalists by media houses; decrease in revenue of media houses, especially small media outside Kathmandu which had to shut down; journalists working on the field were exposed to the pandemic and the FNJ supported and advocated with media houses 
Political turmoil in Nepal continued into this year. The government with almost two-thirds majority was toppled and a new federal government was formed in June 2021. There was also a change of local governments in six out of seven provinces. This affected the passing of several Bills in parliament at federal and provincial levels. Former governments at both federal and provincial levels had proposed laws which had provisions to curtail freedom of expression and press freedom. Concerningly, the new governments did not withdraw or amend them and instead presented them at parliament. 
There was amendment to the National Broadcasting Rules by the federal government in March 2022, aimed to control cyberspace and free expression on digital media. As digital media does not fall under the scope of the National Broadcasting Act, the rules go beyond the scope of the Act. FNJ has opposed it strongly. 
There are other legislations that will impact the media. The Nepal Media Council Bill has not moved ahead at the lower house of parliament. The upper house had made some amendments to the Bill after opposition of FNJ and other media stakeholders, but still there are provisions to curtail press freedom. Similarly, the Information and Technology Act and Public Service Broadcasting Act too are pending in the Federal Parliament.  
Other legislation FNJ is also working on is the National Mass Communication Bill drafted in 2018, which is yet to be presented in parliament. FNJ had handed over a Model Act it developed to the government, but its concerns have not been addressed. There are also several laws passed by or under discussion in provincial assemblies, which FNJ is working on. 
After the Covid-19 pandemic, the first concern of FNJ was on safety of the journalists both in terms of their health and profession. FNJ conducted a survey to assess the impact of professional safety of the journalists and based on that worked with media houses to demand support to media by the government in difficult times. FNJ has developed a Crisis Mitigation Strategy for Media Sector based on the learnings of COVID impact. This may be useful in future to cope with similar crisis. The strategy will be disseminated shortly. 
As digital platforms are increasingly used by journalists post pandemic, FNJ amended its membership strategy to include more journalists from digital media. 
Before its election in April 2021, FNJ amended its constitution to include more women at its central committee. The constitution now ensures at least 20 per cent representation of women in FNJ central committee and about 50 per cent in its National Council. The new membership strategy of FNJ also focuses on increasing the number of women members in the union. FNJ rolled out its three-year strategy in February, and an action plan based on the constitution. 
PAKISTAN: Small steps forward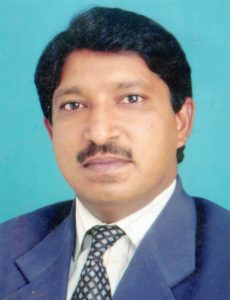 Ihtsham-ul-Haq, secretary information and coordinator Pakistan Federal Union of Journalists (PFUJ)
The last year has been one of misery for the media industry in Pakistan due to Covid-19. Lockdowns during the pandemic led to the shutting down of a number of media houses. Almost all media houses downsized, and thousands of media workers were shown the door after illegal terminations. Over 15,000 media workers and over 5,000 working journalists lost their jobs – most of them were not paid their outstanding dues.
Workers whose jobs survived, however, had to face major salary cuts, between 5 to 30 percent. The salary structure in Pakistan for regional and smaller outlets was not attractive to begin with and salary cuts have only added problems to the lives of the media workers. Job losses and salary cuts led to social problems, including a lack of housing, food and health care. Many journalists were forced to suspend the education of their children; some even died by suicide.
A study commissioned by the PFUJ on the continuing impact of Covid-19 on the media revealed that media workers were facing financial problems, job losses and salary cuts, as well as health and safety concerns. The PFUJ had meetings with government at provincial and federal level to lobby to provide financial support to the media workers. The PFUJ managed to distribute thousands of food packets amongst the needy media workers. Personal safety kits for media workers out in the field were arranged and distributed. A special health treatment policy was also announced providing media workers free treatment. A support fund of PKR 100,000 (approx. USD 550) for each affected journalist was negotiated while a financial support of PKR 10 million (approx. USD 54,600) for the families of each journalist who lost their lives during the pandemic.
There is now a slow revival. PFUJ advocacy with federal government authorities yielded positive results and outstanding bills of billions of rupees were released to media houses and most of them have rolled back salary cuts.
As the media struggled to survive, the country witnessed a shrinking of democratic space in the country and basic rights were violated. Several cases were registered against bloggers and prominent TV anchors who criticised the government. Some changes in the law were made targeting media freedom. The political environment was polarised to a dangerous level. Journalists lost their lives and hundreds faced threats and intimidation.
PFUJ campaigned for fairer media laws. The union filed a writ petition in Islamabad High court for the rights of the media workers to eradicate issues like illegal terminations, salary regularization and labour rights. The case is pending in Islamabad High Court. PFUJ has also moved the Islamabad High court against the draconian Prevention of Electronic Crimes Act (PECA) which was quashed in April 2022. In a victory of sorts, PFUJ managed to get relief from the court and the government has announced to take the PECA law amendments ordinance back. Other organisations followed suit and protested this ordinance.
The PFUJ has also put up a "Charter of Demands" of 26 points addressing major issues such as the media workers' Wage Board award, the appointment of the judge for the Implementation Tribunal for Newspaper Employees (ITNE), job contracts, salary regularisation, professional training, safety of journalists etc.
We have worked steadily towards gender equality in the Pakistani media industry and a campaign was run for equal gender rights in the media houses with equal pay with seminars held for this cause in different cities.
Changes were introduced in the PFUJ constitution after analytical reviews by local and IFJ experts. The focus was on the induction of new members, including from journalism schools across the country. Capacity building workshops for union leaders were held at central and regional levels. A fresh election of the PFUJ was held in February 2022 and a new executive committee and affiliated regional unions have inducted women in accordance with the amended constitution. Every regional union now has a woman vice president and an assistant secretary while the PFUJ executive committee has four women vice presidents and four assistant secretaries on special quota from four provinces, in addition to the open seats of office bearers.  These measures towards gender equity are an outcome of steady work by the PFUJ towards gender equity in the media and within unions.
SRI LANKA: A year of protest

Frank De Zoysa, General Secretary, Sri Lanka Working Journalists Association (SLWJA)
At the height of the pandemic, when vaccination programs were rolled out in the country, the SLWJA made a special request to the government and the Ministry of Health to give priority to journalists as frontline workers. Our request was accepted, and now all journalists are vaccinated.
Back in 2017, SLWJA pointed out the importance of having a medical insurance scheme for journalists to the then-Media Minister, the late Mangala Samaraweera. Now, almost five years later, we are happy to state that Ministry of Mass Media launched 'Asi Disi Insurance Scheme' for journalists who are not employed in government owned media outlets and freelance journalists.
Due to the Covid-19 pandemic, many media institutions were holding up payments for freelance journalists and provincial correspondents so SLWJA apprised the government about this situation to advise media institutions to settle the matter.
Democratic space is continuing to shrink by the day and the political climate in the country is deteriorating. There reasons for this are: attempts to suppress social and civil activists, repression of other political views and disrespect for citizen's right to know information and right to freedom of expression. Not only the civic democratic space but also many journalists are affected due to the current political situation.
A year has gone by since President Gotabaya Rajapaksa issued a statement in March 2021 regarding the media at a discussion, giving dangerous signals of a looming threat to the freedom of media and freedom of expression. He singled out prominent journalists and issued veiled threats. Incidents of police harassment took place with the influence of higher authorities of Lake House publications, which has strong political connections.
SLWJA is currently campaigning for the abolition of the existing Press Council and the proposed repressive Media Authority Act, and has urged a self-regulatory process. It also strongly disapproves of the Public Security Act, which is a challenge to the right to protest, a crucial right for unionists, civil and social activists. SLWJA is also totally against the Personal Data Protection Law which is likely to adversely affect the citizen's right to know and access to information.
SLWJA's general election was held on January 24, 2022, and board members and executive committee members (including five female members) were elected unopposed.
AFGHANISTAN: Still standing strong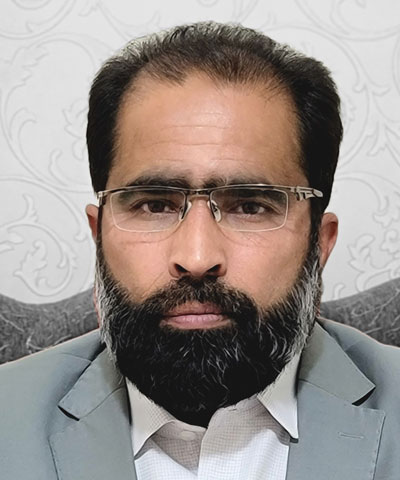 Hujatullah Mujadidi, chief executive, Afghan Independent Journalists Association (AIJA)
Even as the Taliban took over the country, the outbreak of the coronavirus in Afghanistan, like in other parts of South Asia, severely impacted the media sector, with about ten journalists and media workers dying due to Covid. The disintegration of media infrastructure due to economic problems and loss of work for media workers across the board were the main challenges faced in Afghanistan.
Political upheaval in Afghanistan has had and will continue to have a tremendous impact on the democratic framework of the country. In the past, civic movements and media programs were freely conducted. But with the establishment of the Islamic Emirate (Taliban) system, restrictions were imposed on any civilian movement, or meetings of civil society groups. Several new restrictive rules were imposed on the media, in addition to old laws from the previous government. These laws are now being implemented and enforced.
AIJA is standing by Afghan journalists and media after the political changes and continues to defend the values ​​of freedom of expression, journalists' safety, job security and access to information in the country. Our effort is to convince the ruling system to allow the independent functioning of the media, respect the courageous work of journalists and support the re-emergence of institutions that defend journalists.
Through the pandemic, AIJA carried out the task of attracting the attention of domestic and international health institutions to share timely and accurate information with the media, in order to work towards containment of the virus.
A noteworthy effort has been AIJA's work for gender equality not only its structure, but also in the Afghan media community, even though more than 80 per cent of women lost their jobs due to economic problems. For the first time in the Islamic Emirate, the celebration on International Women's Day, March 8, reflects AIJA's efforts to convince the Taliban of the importance of the work of female journalists and the development of this sector.
Earlier this year, AIJA was able to convene a congress after a gap of six years and make a series of changes to improve the association. By selecting a new team, it has been possible to expand the association's activities and programs to strengthen freedom of expression and defence of journalists in Afghanistan. The important task of carrying out elections to AIJA in the provinces as well as at the federal level and the change of the legal status of the association to the union are among the matters that need funding and other support to be effectively implemented.
NEPAL: Diversity and inclusion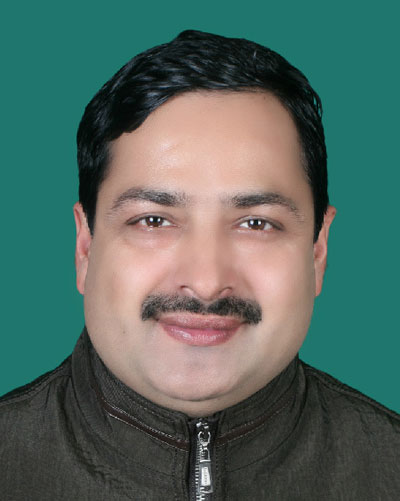 Deepak Acharya, Senior Vice President, Nepal Press Union (NPU)
In Nepal, we are still feeling the impact of the Covid-19 pandemic. The first concern raised by NPU was the loss of jobs in media houses. We lobbied with media houses not to reduce the workforce and gave suggestions as to how the government could help to improve the working condition of journalists during the pandemic. We also conducted research on the socio-economic impacts on women journalists from the job cuts and/or reduced salary payments. There was no financial support from the government to journalists whose jobs were affected.
Since then, we have campaigned to the government to provide a special support package to journalists and have lobbied for financial support for journalists, health insurance, and subsidized loan for media houses. Regarding the continued impact of the pandemic, we are still working to ensure no further job cuts and job assurances for journalists and media workers. 
Due to the instability of the government in Nepal over the past year, there has been a shrinking of the civic space. There was no participatory approach to decision making processes at local government levels either. Provincial and local governments have not fully formulated their own law and legislations. The nascent and developing federal structure has created confusion in many aspects, including civic engagement. Civil society has become increasingly timid over the last five years. 
The government needs to make significant changes to media policy now, especially some regulations that restrict freedom of information. Similarly, provincial and local level media policies need to be amended. Journalists should not be prosecuted for the news they publish or broadcast. 
NPU created a women's department to focus on women journalists' empowerment and capacity building programs. We organised various programs and training for women journalists at the central and local levels. We also amended the NPU constitution and created at least 35 per cent representation of women journalists at every level and campaigned with media houses for the job sustainability of women journalists. 
The constitution of NPU was amended to increase democratic participation. We have built and formulated an online membership system. Our focus has been on youth participation during the new membership drive. In the last week of May 2022, we are organising a national convention of the press union. In this convention, we will elect a new leadership through a democratic process. Under the new leadership, there will be mandatory representation from digital media, youth and women which I believe will further promote equality, diversity, and inclusion in the institution. 
SRI LANKA: Finding a silver lining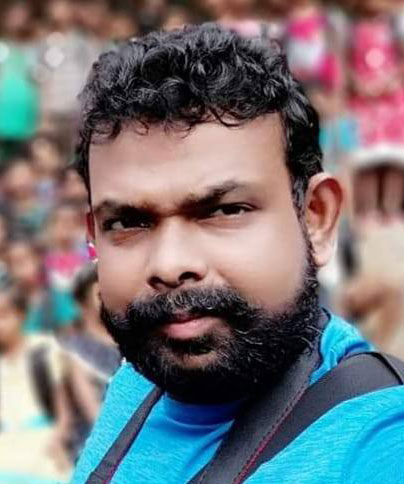 Lasantha de Silva, convener, Free Media Movement, Sri Lanka (FMM)
Targeting and repression of journalists and human rights defenders confronted by restrictive laws, punitive legal measures, and physical violence in their vital work continued in Sri Lanka over the past year. In this time, there was an ongoing assault on the principles of human rights, the rule of law and the rights to freedom of expression and association, often using the justification amid the Covid-19 pandemic. Those working to ensure accountability for past crimes, including civil society organisations, journalists, activists and human rights defenders victims and their families, members of minority communities, and networks in the Northern and Eastern provinces, were interrogated, beaten, subjected to unlawful raids and arrests, and forced to choose between exile and self-censorship.
About 100 incidents were reported to FMM on the security of journalists, in legacy print media as well as electronic and online media. The vast majority of reported incidents were aimed at psychologically distressing journalists and suppressing their right to freedom of expression.
A combination of pandemic restrictions and state unwillingness to engage with civil society contributed to the significant deterioration of advocacy in 2021-2022. Despite this repressive atmosphere, FMM continued to campaign against the restructuring of the Sri Lanka Press Council Law, emphasizing that the Act should be repealed and advocating for self-regulation instead of a legal framework.
Through the tough times, FMM released media statements, publishing its monthly reports on media rights violations and threats to media freedom and freedom of expression during the covid period which enhanced levels of awareness among the civil society. This pressured government institutions to be more transparent and democratic while sensitising the public of these violations especially during the pandemic.
There is a strong contribution to gender equality in the selection and engagement of women's networks in FMM. We pay specific attention to consideration of women and youth when conducting trainings, workshops and knowledge sharing sessions, ensuring greater representation of women in our networks, multi-stakeholder collaboration sessions, and especially involve women journalists in conducting workshops/trainings to boost and strengthen journalist practices. FMM has an all-inclusive policy in which its interventions are aimed at target audiences that include and are not limited to youth, women, persons with disabilities, LGBTQI communities, marginalised and discriminated communities of all religions, ethnicities, nationalities and race.
In January 2021, FMM introduced a 'Media Freedom Monitoring Desk' in both Sinhala and Tamil, to daily monitor events related to media freedom. Mapping media freedoms against 47 selected indicators resulted in a database of violations of media freedom during the pandemic. To strengthen evidence-based documentation and investigative journalism, FMM has been able to create a more secured database and a website of cases and comprehensive news stories on violations of human rights and threats to media freedom. The aim is to develop an online platform/News Lab dedicated to media and human rights monitoring and strengthen evidence based investigative journalist practices among journalists in Sri Lanka.
The silver lining of the dark Covid-19 cloud was that it allowed FMM to strengthen its advocacy, monitoring and activism interventions by creating an effective platform for evidence-based documentation and reporting.