Away From Home: Journalism in Exile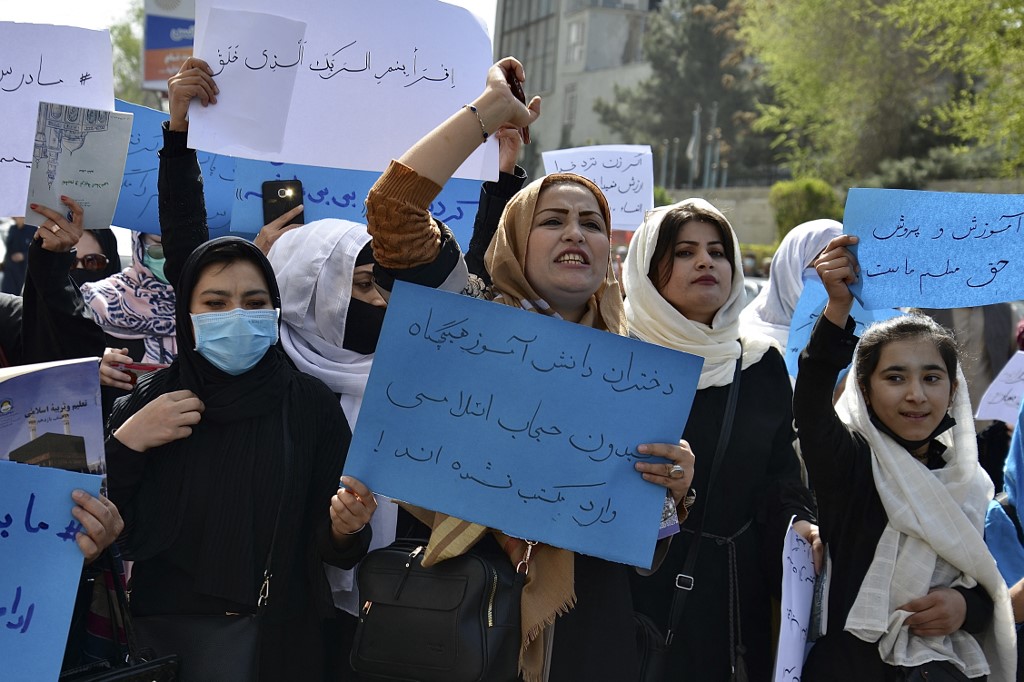 Afghan women and girls take part in a protest in front of the Ministry of Education in Kabul on March 26, 2022, demanding that high schools be reopened for girls. Credit: Ahmad Sahel Arman / AFP
Journalists in South Asia are walking the razor's edge. The year was particularly difficult for media workers in Afghanistan and parts of India such as Jammu and Kashmir, where political developments created a hostile and unforgiving atmosphere for local journalists and sparked an exodus of reporters. Others from neighbouring countries like Myanmar, have instead found safe haven inside South Asian countries, including India.
In the period in review, too many critical voices fell silent due to pressure from the authorities and countless more were forced to flee homes and even their homelands due to escalating safety concerns and political turmoil. This is their story.
Makia, an Afghan woman journalist who fled Afghanistan after the Taliban's takeover, crossed the border Pakistan before resettling in Canada. Credit: Supplied
The year 2021 was particularly difficult for journalists in Afghanistan, Myanmar and parts of India such as Jammu and Kashmir. Many reporters fell silent due to pressure from the authorities and many more have been forced to flee their homes and even countries due to safety concerns. 
AFGHANISTAN
The Taliban take-over
Even before the Taliban takeover of Afghanistan in August 2021, the steady slide of the country into chaos ahead of the US withdrawal was an ominous sign of what was to come. Countless media houses in remote and regional areas were forced to close and media staff fled to Kabul and elsewhere out of the way of advancing Taliban fighters.
Since the collapse of Kabul into Taliban hands, the country's media and its journalists have endured the fear and trauma of livelihoods destroyed and witnessed their once thriving industry decimated virtually overnight. From censorship and closure of media outlets to beatings, intimidation and torture for those that don't toe the Taliban line, the biggest issues journalists now face is to stay safe and to survive. The situation has been most dire for women journalists after the Taliban passed diktats against women working in the media and began intimidating them and their family members. Many journalists fled for their lives.
According to the Afghan Independent Journalists Association (AIJA), almost 30-35 per cent of Afghanistan's journalists have left the country since the Taliban takeover. Many are now living in exile in countries including Pakistan, Turkey, Canada, Europe, France and the United States or awaiting uncertain futures in temporary transit countries including Qatar, India and Mexico.
In August 2021, the Pakistan government issued a statement announcing relaxations in its visa policy in consideration of the safety of media personnel working in Afghanistan. Pakistan's Ambassador to Afghanistan, Mansoor Ahmad Khan, said visas for Afghan journalists and their families were being specially facilitated in "this period of uncertainty".
The exodus of journalists from Afghanistan in August 2021 was dominated by those with connections to international media and publications, while those working in local media were left with little recourse or hope but to fend for themselves as best they could.
The journalists and media workers evacuated by international agencies and media outlets in different Western countries were skilled, well networked and multilingual, with a capacity to inform the world about the happenings in Afghanistan. With such voices gone, there remains a major void in reporting that has a capability to reach international outlets and audiences.
Telling stories of their land
Afghan women journalists currently living in exile in Canada said they chose to leave in order to be able to talk about press freedom in their country.
Farida Nekzad, the director of the Centre for the Protection of Afghan Women Journalists (CPAWJ), is currently a journalist-in-residence at Carleton University in Ottawa and said she has started an evacuation program for her colleagues with the help of international press freedom bodies. The former managing editor at Pajhwok Afghan News fled the country with her young daughter and brother-in-law in August 2021, making a hard choice to leave the rest of her family behind.
Hundreds of journalists and media professionals, especially women, lost their jobs as many media organisations shuttered after the fall of Kabul and as intimidation and harassment grew under the newly-installed Taliban regime. A survey conducted by IFJ-affiliate Afghanistan National Journalists Union (ANJU) across 33 provinces, indicates that as many as 318 media outlets have closed since August 15, 2021. Just 305 of the 623 media houses active before the Taliban took control are still understood to be functioning, albeit under threats, new and strict media laws and dire economic conditions.
For female journalists, the future is beyond bleak since most of them have been rendered jobless. According to the CPAWJ, more than 90 per cent of women journalists lost their jobs, the highest ratio in South Asia. The few who remain in the country are working under severe restrictions, including on their dress and mobility.
Fatima (not her real name) a woman journalist with a decade of experience in journalism is still waiting for her children's passports to be issued in order to be able to leave Kabul. Leaving, she believes, is a choice she had to make in the interests of her and her family's safety. After losing her job, her life became hard and she had to leave her hometown in a northern province. She is currently living a precarious life in Kabul with no job or income. Her husband, who worked in a private university, also had to leave his job. Due to her extreme financial challenges in supporting her family, Fatima recently sold her furniture to ensure care for her toddlers' needs.
Afghan women journalists currently living in exile in Canada said they chose to leave in order to be able to talk about press freedom in their country.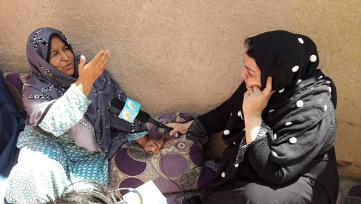 Journalist Noor Begum (name changed) at work in Afghanistan. Noor evacuated to Qatar after the fall of Kabul in August 2021, before resettling in a transit camp in New Jersey, United States. Credit: Supplied
Solidarity and support
In the wake of the fall of the country to the Taliban in August 2021, journalists, NGOs, media watchdogs launched campaigns to support Afghanistan's media and are working together to help journalists at imminent threat. The International Federation of Journalists (IFJ) was among those to launch an international solidarity campaign with Afghan journalists in August 2021 and established a specific Afghanistan Safety Fund.
In India, the Network of Women in Media, also in solidarity started a fundraiser in support of Afghan women journalists in collaboration with Australia's Media Safety and Solidarity Fund (MSSF). The Coalition for Women in Journalism assisted journalists who sought refuge. The Pakistan Press Foundation (PPF) was another that facilitated visas of journalists and media personnel from Afghanistan, as did the Pakistan Federal Union of Journalists (PFUJ), which is continuing to offer safe house and visas support for those that make the dangerous crossing over the border or by air into the country. The union also worked with the Pakistan Information Ministry for the expedited approval of Pakistani Visas for Afghan Journalists, and as many as 50 journalists were assisted with their applications, it said. Three families, comprising over fifteen people, are currently staying at the PFUJ facility in Islamabad.
The IFJ is assisting with as many cases as possible, lobbying international governments to increase their humanitarian efforts and fast track the applications of media workers fleeing. One such case is that of Mursal*, a prominent journalist and activist, who worked with both national and international media organisations in Afghanistan. After initially fleeing to Pakistan, Mursal only had limited time on a temporary visa before she would have been forced to return to Afghanistan which would have posed a significant danger to her safety.
With lobbying from the IFJ Asia Pacific, Mursal was able to secure a New Zealand visa under the country's humanitarian intake for human rights defenders. After nearly three months of coordination between the IFJ and Immigration New Zealand, she safely arrived in Auckland in February 2022, with her two siblings, both former lawyers in Afghanistan.
The New Zealand government has focused on bringing out people who were linked to its work in Afghanistan, particularly those who helped the New Zealand army in Bamyan province. In total about 1,450 people have so far come to New Zealand from Afghanistan. As well as helping those who worked for the New Zealand military Associate Immigration Minister Phil Twyford also set up 200 visas for human rights defenders. They include women judges, human rights workers and journalists.
Unfortunately, the rush of international support has slowed to a trickle even as Afghan journalists continue to struggle for survival – both within and outside their homeland. Getting funds into the country remains highly problematic with the collapse of banking and financial systems. Meanwhile, hundreds and even thousands of journalists continue to try every means possible to flee, at the greatest risks.
Makia Monir is one of the few women journalists who made an escape and is now starting life anew in Canada. She says she never wanted to leave her homeland but was left with little to no option. Even though she can no longer do ground reporting on Afghanistan, Monir continues her engagement through social media, amplifying issues faced by people back in her homeland. 
The Communications Workers of America – Canada (CWA Canada) has been very active in helping Afghan journalists and pushing the Canadian authorities to issue humanitarian visas to Afghan media workers at risk. The biggest challenge has always been the difficulty getting visas. Currently it said there were still 61 people in limbo in Pakistan because they cannot get visas to Canada or other countries.
Many journalists who applied to Canada as far back as August have still heard nothing and have not received a file/case number. Every day they are in Afghanistan leaves them in grave danger.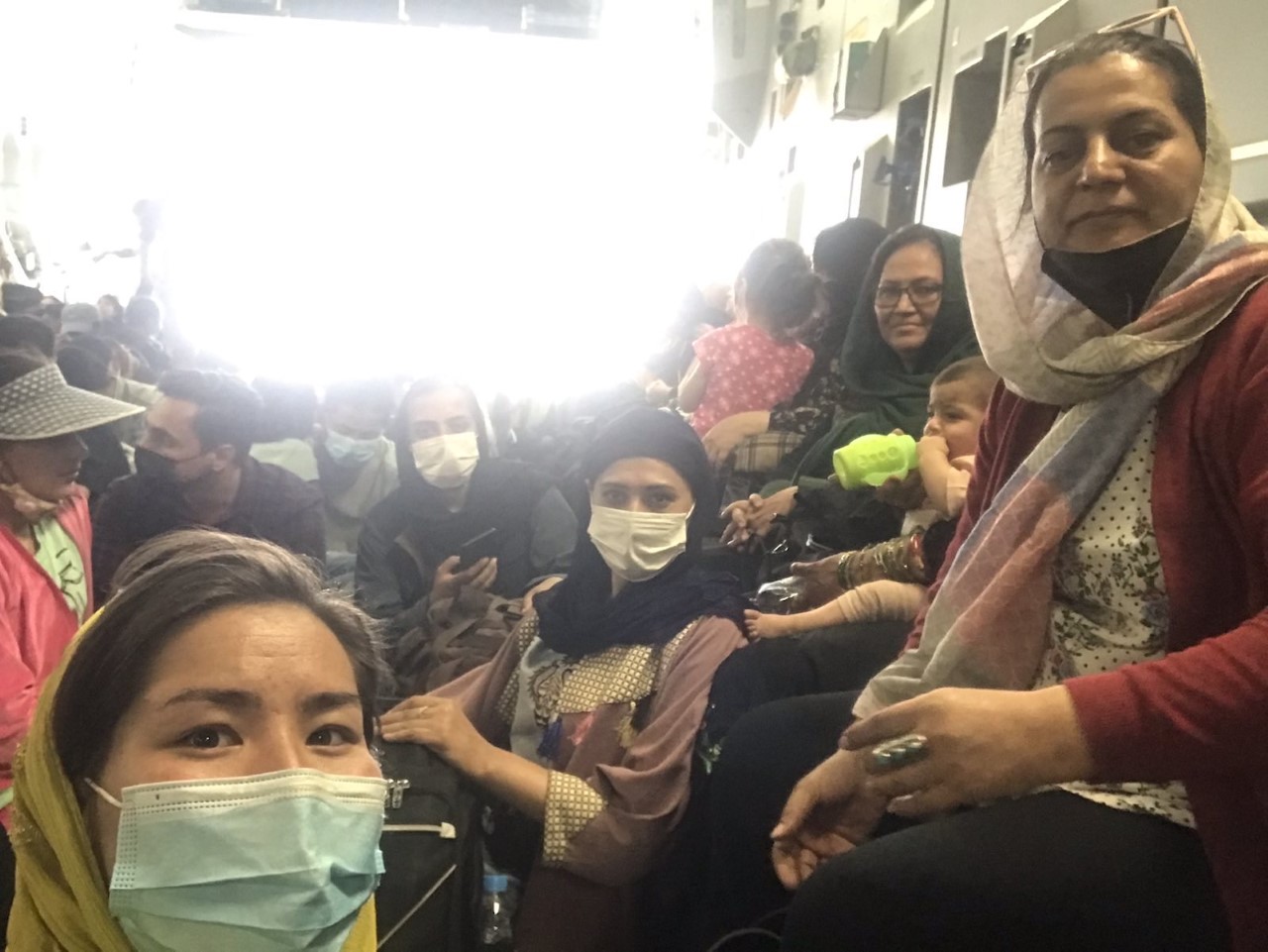 Women journalists and their families, including Farida Nekzad, the director of the Centre for the Protection of Afghan Women Journalists (CPAWJ), evacuate from their homes in Afghanistan for safety in Europe and North America, following the Taliban's takeover of Kabul. Credit: Supplied
SRI LANKA
The long wait
Sri Lankan journalists faced repression and violation of their rights during one of South Asia's longest civil wars, over 25 years to its dramatic and hellish conclusion in 2009. As many as 19 journalists were killed in the period from 1992. Since 2019, the Rajapaksa government has gone on to wage a new campaign of intimidation against journalists, human rights activists and lawyers, according to Human Rights Watch.
Silencing of media is widespread, with journalists routinely targeted under criminal or terrorism charges. Reporting on important stories related to corruption, or human rights violations is also fraught with risk.  Journalists from ethnic minorities like Tamil journalists have often resorted to self-censorship after repeated interrogations and threats.  At least two journalists have gone into exile since the 2019 November election and at least one journalist has been abducted. But this is not a new phenomenon in Sri Lanka and journalists in the country have adapted and survived both inside and outside the country – and continue to find ways to shine a light and hold the powerful to account. The recent national protests over the country's economic crisis are no exception.
Leading journalists and media activists have been forced to go into exile from Sri Lanka for over a decade now. In a 2009 report, the Committee to Protect Journalists (CPJ) said at least 11 Sri Lankan journalists were driven into exile amid an intensive government crackdown on critical reporters and editors. Sri Lanka at the time was one of the deadliest countries for journalists.
Senior journalist Sunanda Deshapriya, who is currently in exile in Europe, said that journalists who wanted to report the truth were branded as 'traitors' to defame them and their work. He said dozens of journalists were forced to leave Sri Lanka over the period. Some had no choice but to self-censor themselves to stay in journalism. Deshapriya, a vocal advocate for press freedom left the country in 2009. Following his speech in front of the UNHRC, a hate campaign was launched against him which eventually forced him to stay outside his homeland for security.  Deshapriya has visited home a couple of times but feels it is hard to live and work in Sri Lanka under the current regime.
The impunity of authorities in Sri Lanka remains a major issue. The killing of Lasantha Wickrematunge in 2009 is a powerful example, with the case coming up at the People's Tribunal in Hague only in mid-2022, 13 long years after his assassination. The lack of justice in this high-profile case does not instil confidence in exiled journalists about their safety should they decide to return to Sri Lanka.
In 2015, the Sri Lankan government called on journalists to return to the country, declaring that it was safe to do so. But most of those in exile did not wish to return after experiences of intimidation and threats. When exiled Tamil journalist, Punniyamoorthy Sasikaran returned to Sri Lanka in 2016 at the government's invitation, he was arrested immediately upon his arrival.  He had earlier fled to Australia in 2012 due to threats to his life, but his return was not easy nor was life abroad. When he fled, he had to leave his family behind. He struggled in Australia, surviving on a small stipend, but was denied a resident's permit or visa. He started working in a radio station, at very low wages.
Life has been hard after his return to Sri Lanka. Sasikaran said that he regularly faces intimidation and summons from the authorities since his return.  Sasikaran, who has been telling stories of his community, the Tamils, knows that his work has made life risky. Facing repeated raids and summons, Sasikaran said he might be left with no choice but to leave the country again.
Another senior Sri Lankan journalist who chose not to be named said that no government had genuinely tried to facilitate the return of journalists in exile. For many, returning and practicing journalism is often tough. Another journalist, Bashana Abeywardane, who went into exile in 2006, told VICE News that at least 70 journalists had fled the country between 2006 and 2011.
For journalists who live in exile, integration with an alien culture is often difficult, and they often struggle with new places and languages. Lack of work permits is a barrier that exiles have to surmount in order to build their professional identities in the new land. 
For journalists who live in exile, integration with an alien culture is often difficult, and they often struggle with new places and languages. Lack of work permits is a barrier that exiles have to surmount in order to build their professional identities in the new land.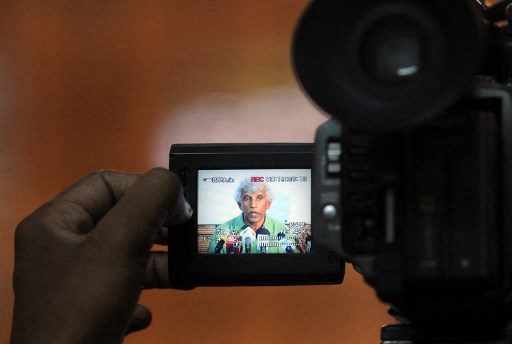 Sri Lankan media activist Sunanda Deshapriya is seen through the viewfinder of a video camera as he addresses a press conference in Colombo. Deshapriya, who left the country in 2009 and is currently in exile in Europe, said journalists who report the truth are labelled as 'traitors' in Sri Lanka. Credit: Lakruwan WANNIARACHCHI / AFP
MYANMAR
Neighbours in need
After the military takeover in Myanmar on February 1, 2021, journalism in the South East Asian country has been all but criminalised, with press freedom and journalists' rights plummeting to new depths. The flow-on effect of displaced media from that coup saw many journalists make their way into South Asia.
The killings, arrests and prosecutions of journalists have had a severe chilling effect on independent journalism in Myanmar and the region – countless media remain in hiding inside the country, on its borders and in neighbouring countries like Bangladesh and India. Military officials claim that they are not suppressing press freedom but have put limitations on publishing information to prevent violence and disorder. The easiest option for many is to stay in neighbouring countries like India and Thailand. Many journalists are continuing to work in India. Their stories now become another story of the region as exiled and escaping journalists try to establish a new life.
Organisations like Myanmar Now, The Irrawaddy and Mizzima, are continuing their vital journalism work from exile. In April 2021, three journalists who worked with Mizzima, a multimedia news organisation took shelter in the border town Moreh in Manipur state of India. The All Manipur Working Journalists' Union (AMWJU) appealed to the Indian government to not send back the journalists and also issued a statement in their support.
In May 2021, an Indian court granted them sanctuary a month after they escaped across the border into India. They had been lying low in Tengnoupal district of Manipur state in India, after an arrest warrant was issued against them in Myanmar.
Solidarity actions in support of exiled journalists from Myanmar have been a long tradition in India. Mizzima News, first established in exile in Delhi in 1998 under the editorship of Soe Myint, won the International Press Institute's Free Media Pioneer Award in 2007.
After decades of persecution in Myanmar, thousands of Rohingya Muslims are now living as refugees in different countries. Many of them have resettled in India but face deplorable living conditions in over-crowded camps and have to battle rising Islamophobia in the country.
To make their voices heard, a few Rohingya citizen journalists, and journalism students have started contributing to Indian and foreign publications while they are in exile and living in cities like New Delhi. A young journalist based in Delhi, who spoke to IFJ said that he often, with the help of his community in Rohingya, gets to report for different platforms like Quint, Aljazeera, BBC and the VOA, to tell their stories to the world
Senior Kashmiri journalists say that the manner in which the media is being silenced today is unprecedented, and not experienced even during the height of militancy on the 1990s when journalism was an extremely hazardous job.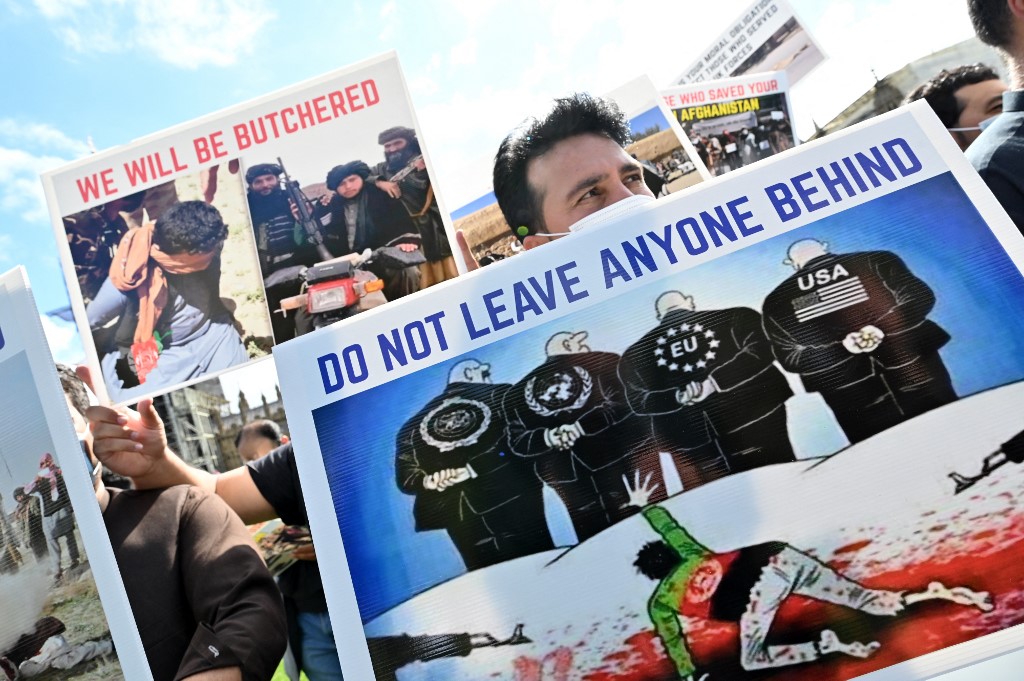 Demonstrators protest the withdrawal of troops and the resumption of power by the Taliban in Kabul opposite the Houses of Parliament in London on August 18, 2021. International governments have been largely ineffective in providing additional resettlement for Afghan refugees. Credit: Glyn Kirk / AFP
INDIA
Out of the Valley
It has never been easy for journalists to operate in Indian-administered Kashmir. But the situation accutely worsened from 2019, when the central government unilaterally revoked the limited autonomy of the region. A communications blackout followed for several months. Reporting on the ground became an extraordinary challenge amid the harsh communication blackout and physical restrictions. Since then, the environment for the media has plummeted — with an increase in cases of journalists jailed, threats, arbitrary police summons, intimidation and raids at the homes of some media workers.
Asif Sultan, who was working with a Srinagar-based magazine Kashmir Narrator, has already served three years in jail and is being denied a proper trial or bail. In early 2022, he was finally released, only to be taken back into custody the same day. The crackdown on the press — especially with the recent arrest of journalists Sajad Gul and Fahad Shah — a deafening silence has been enforced and journalists are censoring themselves like never before.
Journalists say the situation is scary and unprecedented in many ways, even worse than the times when the violence was at its peak. The increased pressure from the authorities is a key concern for the journalists in the region as it is having a huge impact; most of the ground reporting has ceased to appear from the region.
The crackdown has led to a situation where only the government and army versions of stories are being reported in the local press, the editors of which have long been complaining how government advertisements — their major source of revenue — is being choked over the slightest critical reportage. Online publications suffering from police intimidation have stopped doing critical reportage. Some journalists, including women journalists working in local media, have not been paid for months.
Precarious profession 
Freelance journalists working in the Kashmir Valley appear to be the only ones now left to tell the story of this conflict zone. Their consistent work over the last few years has added significance. However, the journalists say that authorities regularly harass them. This includes subjecting them to surveillance, summoning them to police stations and threatening them. Authorities have also been collecting their personal details in the name of 'background checks', and not sparing even their families.
The 2020 media policy has taken away the most basic principles of a free press in Jammu and Kashmir and become a nightmare for most freelancers who often lack support when they face questioning or intimidation.
Since 2016, authorities have registered 49 cases against the media persons, including eight cases under the draconian Unlawful Activities (Prevention) Act (UAPA),  a counter-terrorism law increasingly been used to detain those deemed critical of the government. 
The arm twisting by the authorities is having a chilling effect and local newspapers have not only stopped critical coverage, but are deleting their previous work from their websites out of fear. A precious archive is forever lost. This erasure of past critical reporting to avoid repercussions from the authorities is another fall out of the current wave of repression.
Closing of space
Welfare bodies, journalists say, are also being closed down. The stark example of this is the closure of the Kashmir Press Club in a government aided coup. The move left independent journalists without any institutional support. Journalists' unions have stopped issuing any statements regarding arrests and harassment of journalists. Freelance journalists say that with the recent developments they are left on their own if they are booked or summoned by the state and its agencies.
The situation has pushed the few Kashmiri women journalists further to the wall. For to many, it is extremely difficult, if not impossible, to operate in this kind of atmosphere. Women journalists, who are already dealing with umpteen social barriers and online harassment, are being further cowed down and pushed away from journalism. 
There has been little communication between journalists since the takeover of the Press Club. A crucial space for mobilisation and collaboration has been snatched away. 
Mobility at risk
In September 2021, the Jammu and Kashmir police raided the residences of four journalists and also checked the electronic devices of their family members and seized their passports. The journalists said that they usually fear such kind of intimidation of their families whenever they are being questioned. 
In September and October 2021, some Kashmiri journalists and their families received calls from local police stations purportedly for "verification". In these tough times, the lives of their families are also at risk. 
In a report on Kashmiri journalists being monitored, The Wire reported that there were at least 22 journalists who are not allowed to travel abroad following an  "adverse report" from different agencies.
The chilling effect is increasingly impacting young journalists and many of them are either thinking of not pursuing journalism or relocating to other places. Following recent arrests, a number of journalists say that they moved to other Indian cities to avoid intimidation from the administration and police. Some are now afraid to return home. Although previously in the 1990s, Kashmiri journalists faced threats, the kind of harassment felt now is different. 
Some journalists who fled to Delhi, Bangalore or other parts of the country are freelancers who have been telling important on the ground stories that local media would avoid because of the prevailing pressures and fear of losing government advertisements. 
A journalist (who did not want to be named) said he could not tell his parents why he had left because they would have panicked. Instead, he manufactured the pretext of an out-station reporting gig, to avoid intimidation from the authorities to him or his family left behind. 
Some of these journalists are not able to write stories or share tweets on social media at all and are being financially supported by their families. 
This is perhaps the first time that Kashmiri journalists are leaving the Valley and looking for opportunities in other parts of India. Senior journalists say that the manner in which the media is being silenced is unprecedented, and not experienced even during the height of militancy on the 1990s when journalism was an extremely hazardous job. This was also a period that saw targeted killings by militants of the Hindu Kashmiri Pandit minority in the Kashmir Valley, and their subsequent exodus to other parts of India and the world. A few high-profile Kashmiri Pandit journalists continue to report on Jammu and Kashmir from outside, with regular visits to the Valley.
With increasing challenges and unprecedented impunity, it is clear the most troubled areas in South Asia are facing a crisis. Journalists are unable to report the situation on the ground and have fading hopes on the justice system. This has created an information void. Apart from the trauma to the journalists impacted and their families, exile causes a loss of genuine, field-based reporting and creates a vacuum in information, which is not in the larger public interest.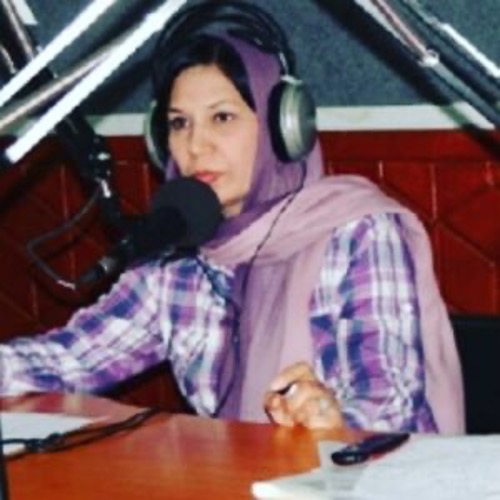 Afghan journalist Makia fled to Pakistan to escape the Taliban before starting life anew in Canada. She wishes to return to her home in Afghanistan in future and fears for her colleagues who remain. Credit: Supplied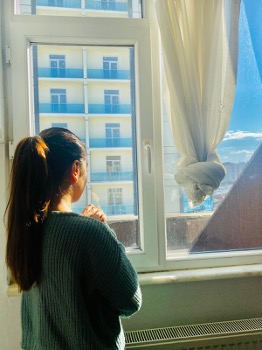 Zenab (name changed), a 25-yearold reporter and presenter with Afghanistan International Radio and TV, left for Turkey with three members of her family after the Taliban takeover. Others in her family are still in Kabul, and they have lost their jobs. She continues to work but finds her income is not enough to support her family. Credit: Supplied